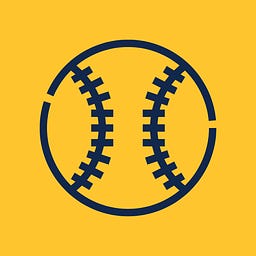 Today's subject is a touchy one.
We're dealing with players who were good enough to stay in the major leagues for at least a decade, and yet we're hanging the "worst" tag on them. It's not an easy thing to do — and admittedly not very nice.
So let me say right off that all of the guys on today's list were durable. It's also true that their career batting averages were decent enough — well, except for Ed Brinkman and Mark Belanger — and yet they were all lacking at the plate.
The following list includes the 10 batters who reached the fewest bases per out (BPO) in a minimum of 5,000 plate appearances during the Modern Era (covering the seasons from 1961 through 2021).
Don't misunderstand. I'm not equating anybody on this list with a batter who strikes out four times in his only game in the majors — not at all — but I am saying that all 10 of them were poor base producers.
Let's start with Brinkman, the unfortunate leader on this list. He always was a far-ranging, sure-handed shortstop, even winning a Gold Glove in 1972. He also had been a powerful hitter as a teenager, when he played on the same Cincinnati high-school team as Pete Rose. "He was our home-run hitter," Rose recalled. "Ed hit the long ball."
That wasn't the case in the big leagues. Brinkman launched only 60 homers in 15 seasons with four clubs, primarily the Washington Senators and Detroit Tigers. He batted less than .240 in all but three of those years — and dropped below .200 in five of them.
Brinkman reached 2,437 bases while making 4,998 outs over the course of his career, resulting in a BPO of .488. That makes him the only batter in the Modern Era (with at least 5,000 plate appearances) to finish with a ratio of less than half a base per out.
It's noteworthy that the era's 10 worst batters all played the infield, and several were extremely gifted in the field. Six of the 10, including Brinkman, were primarily shortstops.
The following summaries show the bases per out, bases reached, outs made, and other stats (games, plate appearances, hits, home runs, and batting averages) for the 10 batters with the lowest BPOs. Their career spans are also shown. (Keep in mind that these rankings are confined to the Modern Era, so any pre-1961 stats have been excluded.)
Ties in BPO have been broken by referring to additional decimal places, which are not shown here. A brief list of the next 15 batters (with their career BPOs) follows the 10 worst batters.
A new installment will arrive in your email each Tuesday and Friday morning
Bases per out (BPO): .488

Bases reached: 2,437

Outs made: 4,998

Other stats: G 1,846, PA 6,642, H 1,355, HR 60, BA .224

Span: 1961-1975
Bases per out (BPO): .502

Bases reached: 2,478

Outs made: 4,932

Other stats: G 1,696, PA 6,573, H 1,515, HR 25, BA .251

Span: 1970-1985
Bases per out (BPO): .522

Bases reached: 1,998

Outs made: 3,825

Other stats: G 1,481, PA 5,160, H 1,168, HR 13, BA .245

Span: 1964-1978
Bases per out (BPO): .527

Bases reached: 2,823

Outs made: 5,355

Other stats: G 2,017, PA 7,085, H 1,570, HR 124, BA .237

Span: 1967-1983
Bases per out (BPO): .528

Bases reached: 2,903

Outs made: 5,498

Other stats: G 1,962, PA 7,331, H 1,688, HR 24, BA .249

Span: 1976-1993
Bases per out (BPO): .531

Bases reached: 2,078

Outs made: 3,911

Other stats: G 1,435, PA 5,337, H 1,342, HR 34, BA .269

Span: 1964-1977
Bases per out (BPO): .535

Bases reached: 2,026

Outs made: 3,788

Other stats: G 1,344, PA 5,079, H 1,243, HR 68, BA .260

Span: 1972-1982
Bases per out (BPO): .538

Bases reached: 2,877

Outs made: 5,345

Other stats: G 1,993, PA 7,133, H 1,764, HR 28, BA .264

Span: 1985-2000
Bases per out (BPO): .538

Bases reached: 1,979

Outs made: 3,676

Other stats: G 1,392, PA 5,026, H 1,114, HR 40, BA .247

Span: 1973-1984
Bases per out (BPO): .539

Bases reached: 2,602

Outs made: 4,826

Other stats: G 2,016, PA 6,602, H 1,316, HR 20, BA .228

Span: 1965-1982