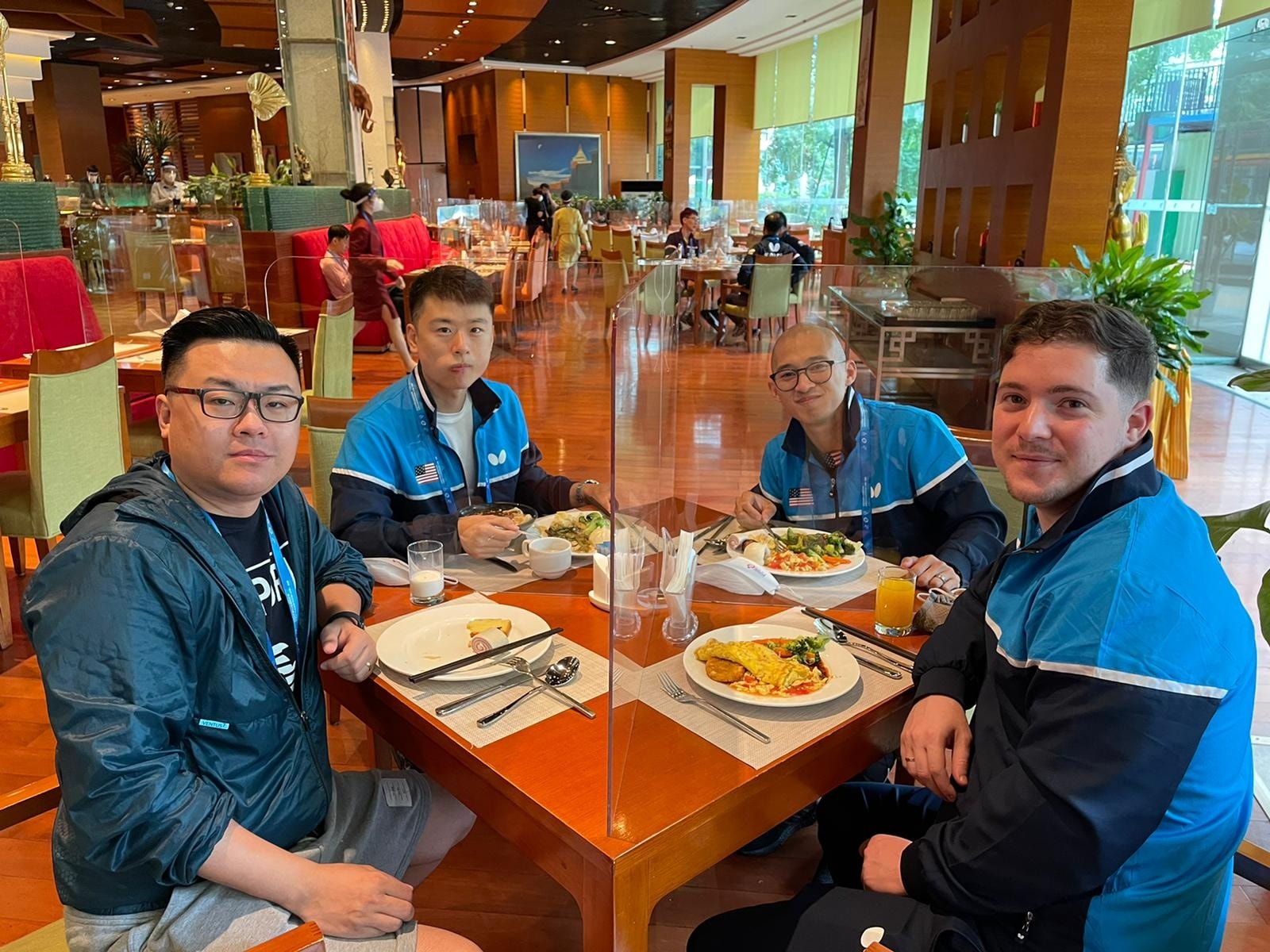 (by Steve Hopkins, photo USATT)
The 2022 ITTF World Team Championships Finals is underway in Chengdu, and both American squads have some new faces.  The Men's team includes Mishel Levinski, Jishan Liang, and Earl James Alto.  Mishel is from Brooklyn, New York.  He has a World Ranking of 350 and a USATT rating of 2578.  Jishan has a USATT rating of 2711 and a World Ranking of 384.  He is from Cary, North Carolina.  Earl James Alto is from Oceanside, California.  His rating is 2454.  Only Jishan has been a part of the National Team before, though Mishel has experience as a junior playing for the Israeli junior team.  Thus far, the team is 1-0 with Jishan winning both of his matches, Mishel at 1-1 and Earl at 0-1.
Our Women's team is anchored by World No. 36, Lily Zhang.  After two team matches, Lily is 3-0 (undefeated after two days on one of the World's largest stages).  The other team members are bright, new faces: Sarah Jalli, Yishiuan Lin, and Tiffany Ke.  Sarah is World No. 156 with a rating of 2411  -and she is from Ohio.  Yishiuan is from Massachusetts and she has a World Ranking of  491 and a USATT rating of 2267.  Tiffany is from San Jose, California and she has a 2376 rating and a 601 World Ranking.
Lots of action scheduled this week for both US Teams.
Visit ButterflyOnline.com for the latest table tennis news and results.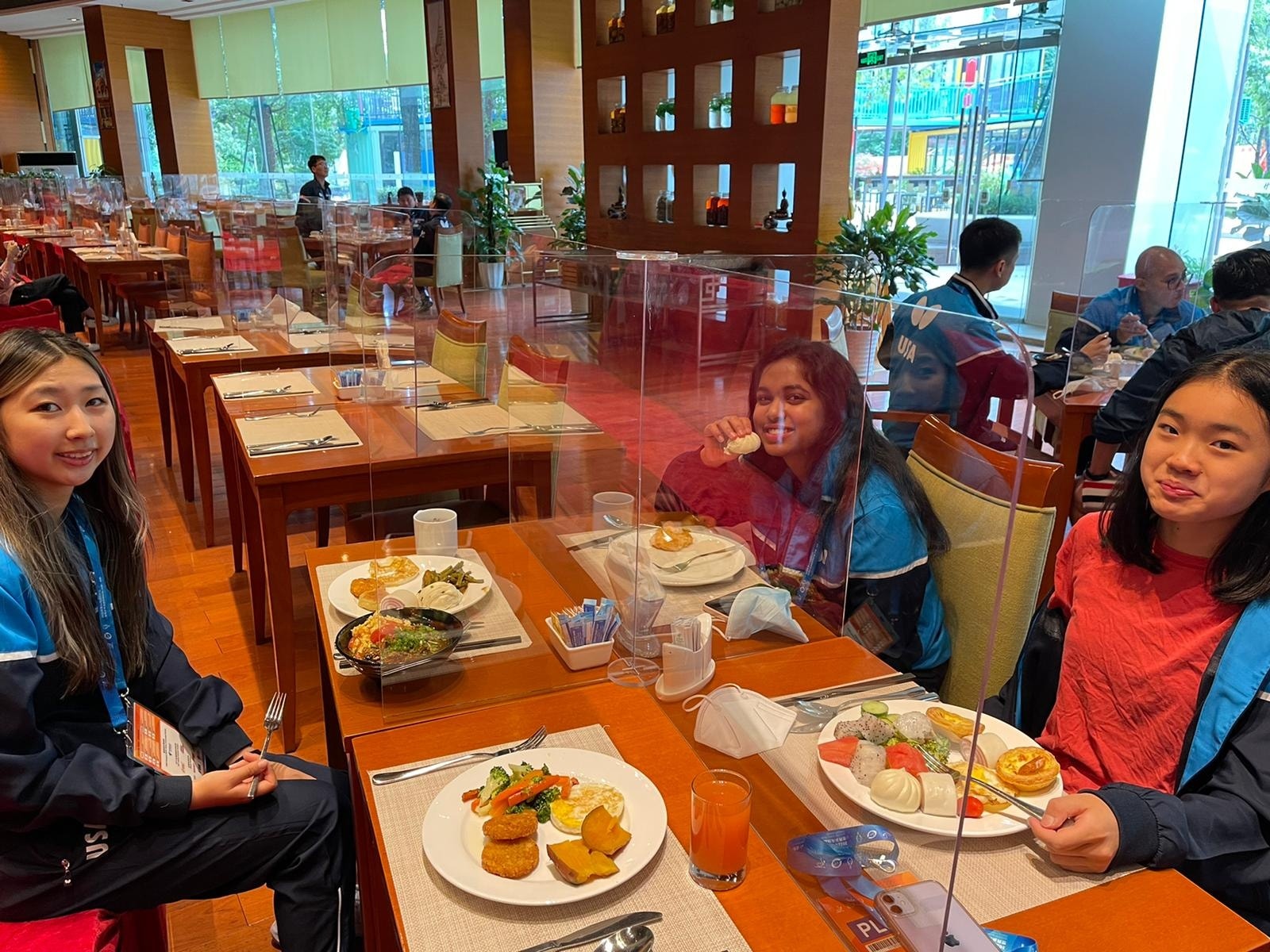 Share the post "World Team Championships: New Faces for TeamUSA"