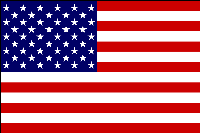 If you're looking to play table tennis at a club within the United States Table Tennis Association area, you can start your search right here.
Firstly, I have a list of table tennis clubs in the USA which have been submitted by visitors to my web site.
You can view the list right here.
And if you belong to a table tennis club in the USA yourself, why not add YOUR CLUB to the list … it's really easy to do.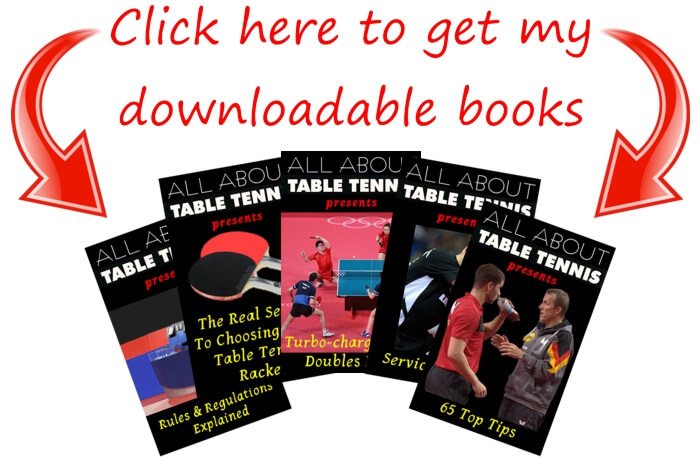 Additionally, if you're looking to play table tennis within the United States Table Tennis Association area, you can also
search for a club to play at by using the USATT web site.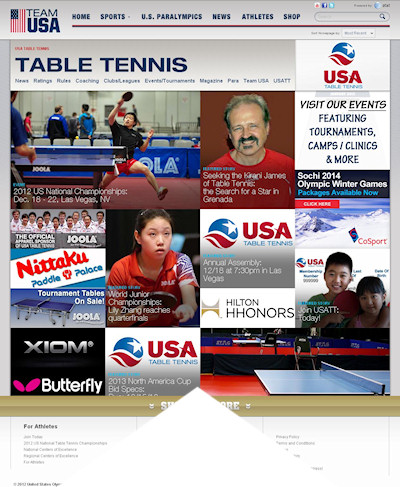 The USATT is the national organizing body for table tennis in the United States.
Created in 1933, it's headquartered in Colorado Springs and serves the 8000+ members and 240+ clubs that are affiliated with USATT.
It oversees a wide variety of membership services, the national teams, and other areas such as the rules of the game, the
Hall of Fame, and numerous online instructional and historical articles.
The USATT is governed and run by the 13 members of the board of directors, numerous committees, and paid staff.
It's affiliated to the International Table Tennis Federation (ITTF), as well as the United States Olympic Committee (USOC) which oversees Team USA.
The USATT web site enables you to
search for affiliated clubs by state
and you'll find loads of information about club facilities, opening hours and who to contact.
All the following states are searchable…
Alabama, Alaska, Arizona, Arkansas, California, Colorado, Connecticut,
Delaware, District of Columbia, Florida, Georgia, Hawaii, Idaho, Illinois, Indiana, Iowa, Kansas, Kentucky, Louisiana,
Maine, Maryland, Massachusetts, Michigan, Minnesota, Mississippi, Missouri, Montana,
Nebraska, Nevada, New Hampshire, New Jersey, New Mexico, New York, North Carolina, North Dakota, Ohio, Oklahoma, Oregon,
Pennsylvania, Rhode Island, South Carolina, South Dakota, Tennessee, Texas, Utah, Vermont, Virginia, Washington, West Virginia, Wisconsin and Wyoming.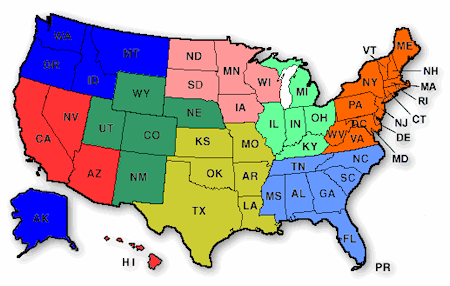 Additionally, the ITTF America web site has loads of information.
For Canada, use my canadian table tennis page.