Toptracer has announced the launch of Toptracer Coach, a ground-breaking tool designed to help teaching professionals better connect with their students.

Toptracer Coach is a web-enabled platform that allows PGA Professionals to create assignments, access data from Toptracer Range sessions, and optimize their coaching sessions by providing objective instruction to their students.
As an official range technology partner of the PGA of America, Toptracer consulted with certified PGA Professionals throughout the development of its coaching platform. As a result of this collaboration, Toptracer Coach addresses two of the biggest pain points in coaching: creating benchmark assessments that are easy for players to complete and assigning practice sessions in between lessons for accountability.

The data collection and management tool relies on the expertise of coaches to create unique lesson plans tailored to each student. Both coaches and students will have access to objective assessments of current skill level, monitor their progress in real-time, and follow a dedicated lesson plan to practice more effectively.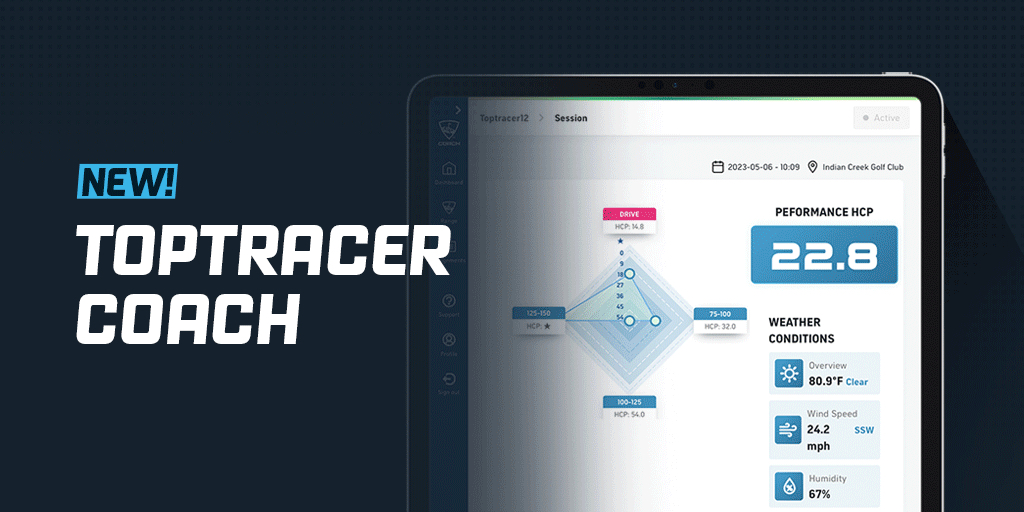 "Toptracer is committed to providing the best golf experience for everyone," Ben Sharpe, President of Toptracer, said. "We believe when golfers are having fun and playing better, they play more golf, and Toptracer Coach was built on that philosophy. The tool was designed by our talented team, made up of PGA Professionals and former Tour Pros, as well as a vast network of veteran PGA Pros."
Alongside the introduction of Toptracer Coach, Toptracer launched two assessment modes: Toptracer12 and Toptracer30. The new game modes will be valuable tools for PGA Professionals using Toptracer Coach, providing a snapshot assessment of their students' golf game in real-time, without consuming large portions of their coaching sessions.
Toptracer Coach is available to both coaches and students who play and teach at Toptracer Range mobile facilities, the brand's uncovered grass tee experience. It will be available to all Toptracer Range users on the monitor product this autumn.
To find out more, click here.