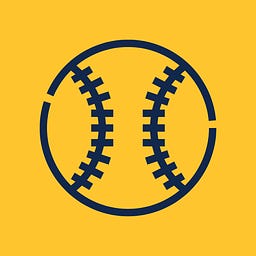 The well-trod path to the major leagues may be extremely difficult to navigate, but it is remarkably easy to comprehend.
A young player with raw talent usually begins at the Class A level. If he develops his skills sufficiently, he is eventually promoted to AA ball and then to AAA. His ultimate destination, of course, is the big leagues themselves.
If this system works for hitters and pitchers, why wouldn't it work equally well for cities?
It seems logical that Major League Baseball should pay close attention to Class AAA markets during the next expansion round, whenever it finally occurs. The 30 cities in the two AAA leagues — International and Pacific Coast — are just a step (admittedly a big step) below the MLB level. Several of those markets are prime candidates for promotion.
Charlotte definitely belongs on the expansion list. The Charlotte Knights drew 531,465 fans to their home games last year — the sixth-highest home attendance in AAA ball — even though the club stumbled to an atrocious record of 58-92.
It's a good sign, of course, when a market can draw healthy crowds despite an inferior product, a quality that my fan support index (FSI) is designed to measure.
I have written several stories about the relationship between attendance and team performance at the big-league level, most recently last Wednesday, and FSI has been central to those discussions.
An index of precisely 100 points indicates that a club's attendance is commensurate with the on-field quality of its team. A higher index suggests box-office strength that exceeds expectations, while a two-digit FSI is a sign of lethargy. (Click here to learn more about the formula.)
My previous FSI calculations were confined to major-league franchises, but I've pulled last year's AAA stats to extend the index to that classification.
Charlotte emerges as the big winner at the AAA level with an FSI of 162.1 — 62.1 percent above expectations.
The anticipated attendance for a AAA team as crummy as last year's Knights would have been 327,750, according to my formula. Charlotte exceeded that by nearly 204,000 fans, which works out to an increase of, yes, 62.1 percent.
The runners-up in the AAA fan support index, based on 2022 numbers, are Albuquerque (147.1), Las Vegas (129.2), and Indianapolis (127.8).
Look below for the full FSI standings. Keep in mind this basic premise: Any club with an index above 100 drew better than expected, while the others have good cause to be disappointed.
Just don't expect the majors to pay attention. MLB's brain trust, for whatever reason, has never seemed to put much stock in minor-league performance.
Miami (1993) and Tampa (1998) were granted big-league franchises in the past two expansion rounds, even though both cities lacked AAA credentials. Their existing clubs were buried in the Class A Florida State League, yet the majors still beckoned both cities to the big time.
We all know how that worked out.
A new installment will arrive in your email each weekday morning
1. Charlotte Knights (Attendance: 531,465; FSI: 162.1)

2. Albuquerque Isotopes (Attendance: 515,498; FSI: 147.1)

3. Las Vegas Aviators (Attendance: 518,221; FSI: 129.2)

4. Indianapolis Indians (Attendance: 534,610; FSI: 127.8)

5. Lehigh Valley IronPigs (Attendance: 544,220; FSI: 126.7)

6. Worcester Red Sox (Attendance: 532,152; FSI: 125.6)

7. Louisville Bats (Attendance: 424,035; FSI: 125.1)

8. Rochester Red Wings (Attendance: 432,580; FSI: 114.2)

9. Iowa Cubs (Attendance: 437,543; FSI: 113.9)

10. St. Paul Saints (Attendance: 473,911; FSI: 113.3)

11. Columbus Clippers (Attendance: 534,393; FSI: 111.3)

12. Salt Lake Bees (Attendance: 434,616; FSI: 109.9)

13. Nashville Sounds (Attendance: 555,576; FSI: 108.0)

14. Buffalo Bisons (Attendance: 451,859; FSI: 105.2)

15. El Paso Chihuahuas (Attendance: 496,805; FSI: 103.4)

16. Sacramento River Cats (Attendance: 372,769; FSI: 101.5)

17. Durham Bulls (Attendance: 472,090; FSI: 97.1)

18. Syracuse Mets (Attendance: 335,490; FSI: 92.8)

19. Round Rock Express (Attendance: 412,988; FSI: 92.5)

20. Tacoma Rainiers (Attendance: 366,469; FSI: 90.1)

21. Norfolk Tides (Attendance: 365,292; FSI: 87.3)

22. Toledo Mud Hens (Attendance: 426,499; FSI: 86.7)

23. Oklahoma City Dodgers (Attendance: 410,730; FSI: 86.5)

24. Jacksonville Jumbo Shrimp (Attendance: 358,094; FSI: 79.2)

25. Omaha Storm Chasers (Attendance: 294,511; FSI: 73.4)

26. Scranton/Wilkes-Barre RailRiders (Attendance: 331,286; FSI: 70.6)

27. Reno Aces (Attendance: 336,079; FSI: 70.0)

28. Sugar Land Space Cowboys (Attendance: 285,827; FSI: 69.3)

29. Memphis Redbirds (Attendance: 239,605; FSI: 58.1)

30. Gwinnett Stripers (Attendance: 216,177; FSI: 55.4)