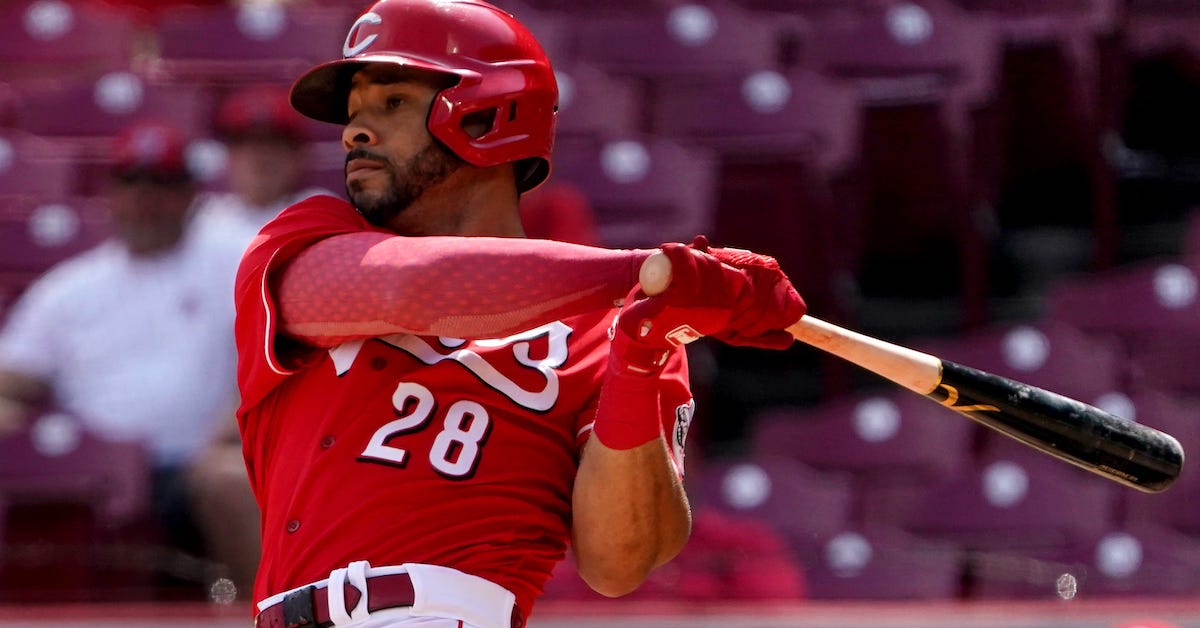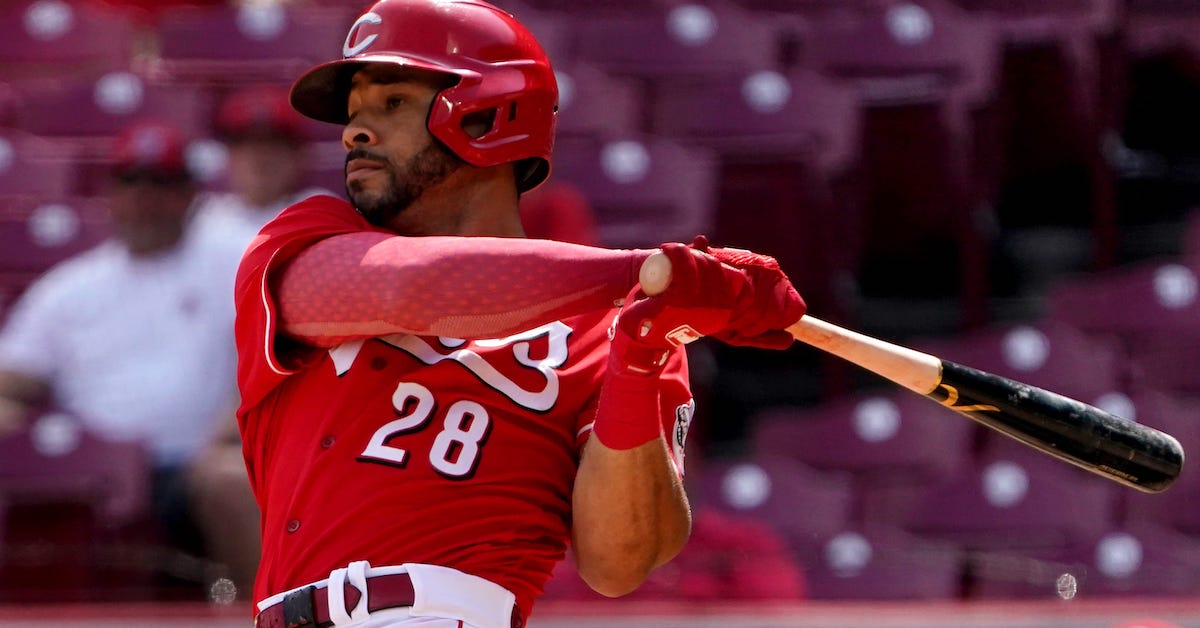 When Tommy Pham signed with the Reds during the offseason on a one-year, $7.5 million contact, the writing was already on the wall. By the deadline, he'd be sent to a contending team, presumably one that had an outfield weakness. And so here we are, with Pham departing Cincinnati for Boston in exchange for either a player to be named later or cash considerations. But it's a deal that leaves me furrowing my brow, mainly because it's made unclear what the broader plan is for the Red Sox.
Before that, though, let's talk about the player himself. We've been so swept away by the unbelievable saga of slap-tastic fantasy football, I think, that we haven't really paid attention to how Pham has fared in real-life games. He's been… fine. In a year that's lighter on offense, his .238/.320/.374 triple slash equates to a 92 wRC+. That's serviceable, though certainly not up to his usual standards; even in 2021, which many considered a "down" year, Pham still mustered a 102 wRC+.
Back when he signed, I wrote about how Pham had been one of the unluckiest hitters around for the past two seasons, and that a one-year deal guaranteeing him playing time and a hitter-friendly home park could reverse his fortunes. But his underperformance is no longer the product of rotten luck. His .312 xwOBA this season is only a smidge higher than his .308 wOBA, and in case you missed it, Baseball Savant re-centered its expected metrics to the current offensive environment. There's reason to believe he isn't the same player he once was, in other words.
What's plaguing Pham? He actually fixed his biggest issue from last season, which is that he pulled too few of his fly balls, limiting what he could accomplish with them. Unfortunately, he has also lost a couple ticks of exit velocity on all his fly balls. That far outweighs the benefits of re-adopting a pull-centric approach, and so we arrive at a thoroughly underwhelming batted ball profile. In addition, his strikeout rate has been climbing, and he certainly isn't going to get speedier on the base paths with age.
It doesn't look great for the 34-year-old outfielder, but there remains some upside. The Red Sox, if they can get Pham to maintain his current pull rates and bring up his bat speed, will get plenty of value out of this deal. Besides, even if he continues to hover around a 90 wRC+, he'd still represent a meaningful addition to the current outfield. The most likely scenario is that Pham and Alex Verdugo occupy left and right field respectively, with Jarren Duran holding down the fort in center until Enrique Hernández returns from the injured list. This means Jackie Bradley Jr. is now in a backup role, but all things considered, it's for the better.
Now, about the confusing part. The Red Sox needed to bolster their outfield; that much is certain. In a vacuum, making a move for Pham is completely reasonable. But their decision to trade away Christian Vázquez suggests that they intended to sell. But as clarified by Chaim Bloom, the team is planning to both add and subtract at the deadline. The playoff aspirations have not gone away.
There's an imbalance here. Trading away a catcher with an above-average bat in Vázquez, acquiring Reese McGuire as his replacement, then adding Pham would stand to make the Red Sox worse, not better. This isn't an issue of salary, either. Vázquez is owed $7 million this season, which is similar to what Pham is owed. The latter's contract includes a mutual option for 2023, but that sort of option usually ends with the player testing the open market instead. At best, the Red Sox are getting a decent-to-good bat for the remainder of this season, and no longer; there's little to suggest they had the future in mind.
My guess is that the Red Sox have a few tricks waiting to emerge from their sleeves. Will they jump out to acquire Willson Contreras, who's having a career-best season at the plate? What about Sean Murphy, who's not only great but also under years of team control? Or do they have an entirely different position in mind? As the deadline clock ticks down, we'll eventually find out. The Reds did what was expected of them, getting at least someone (or something) out of a one-year deal and shedding a wee bit of payroll in the process. Meanwhile, the Red Sox needed outfield help, and Pham is no doubt a decent option. But if there's no final chapter to Boston's series of deadline moves, I'm going to have a hard time un-furrowing my brow.