Vågnede og så Jim Laugesen og Joachim Fischer udtale sig om "den danske badminton model" og de nuværende udfordringer på Go' morgen Danmark ca kl 8.40. Havde kort tid forinden læst Jims facebook-opslag om det kommende tv-interview.
Bagefter checkede jeg resultater fra førstedagen ved Japan Open i Osaka, hvor bla Vittinghus tabte i 3 lange sæt til Shi, skrev en mail til DGI Storstrømmens direktør og sms'ede med et tidligere HB-medlem.
Den friskmalede kaffe blev herefter indtaget ved køkkenbordet, jeg sagde farvel til sønnen, der cyklede til gymnasiet, og scrollede Twitter igennem.
Mens ansøgningen om økonomisk støtte til børnehave miniton blev udfyldt ved bordet, skrev Eva fra Den Store Hal. Hun var der med børnehave- og vuggestuebørn fra Børnehuset Nordlys.
Hurtigt smuttede jeg i skoene, fik lagt ansøgningen i tasken og cyklede de 10 min igennem skoven og langs de høstede marker til hallen og nåede lige 2 minutter af leg & bevægelse – og at hjælpe med at rydde op!
Bagefter sad 7 vuggestuebørn og 3 pædagoger i forhallen og spiste, mens jeg bevarede utallige spørgsmål fra børnene….."hvad er det? Hvad er det? Hvad er det?"
Længe siden jeg har haft børn i den alder, men straks kom alle minderne.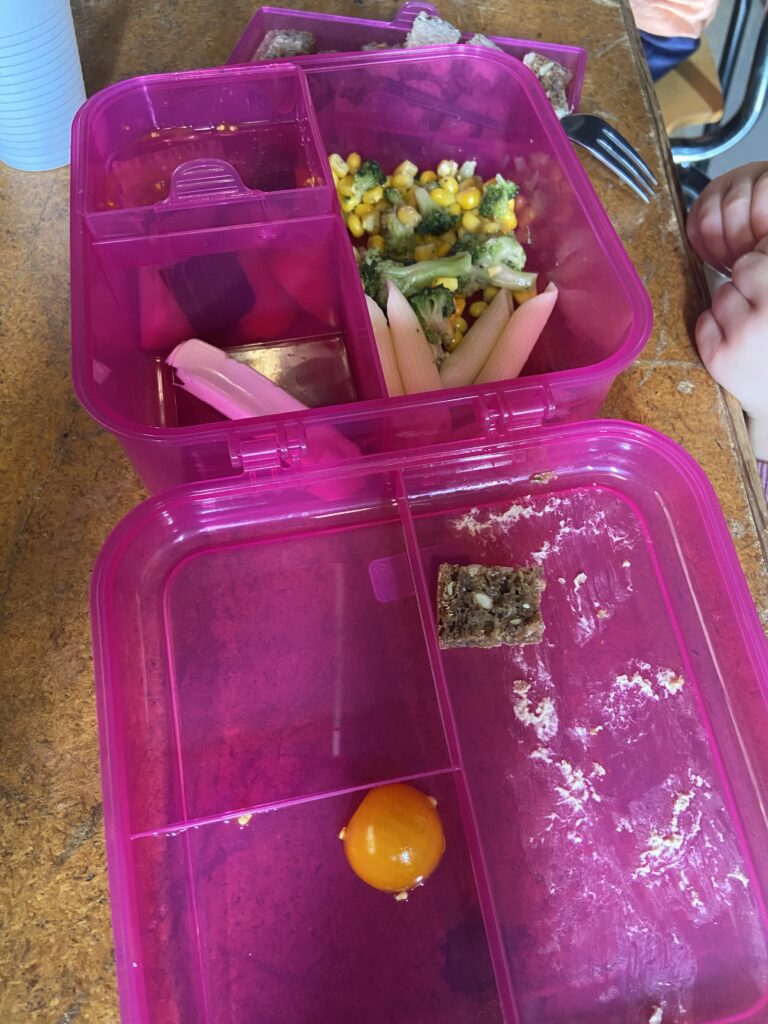 Nu går turen op til Nordlys for at få underskriften på ansøgningen af den daglige leder Lisbeth.
Sådan kan en næsten normal formiddag og arbejdsfri dag se ud herude i frivillighedslandet.
Det er en fornøjelse at være aktiv og medskabende, og især at se små mennesker, der engang bliver store og gode samfundsborgere, storme rundt i en hal og grine, være nysgerrige, spørge, larme, råbe, skrige, svede – og spise.
Det er her, i en hal, vi, de voksne, kan være med til at præge dem i deres udvikling og lange vej ind i livet. Vi kan præge dem med glæden ved at bevæge sig og have det sjovt, udover at kunne lytte og sidde stille (sån' nogenlunde!) og tage imod "nu gør vi sådan".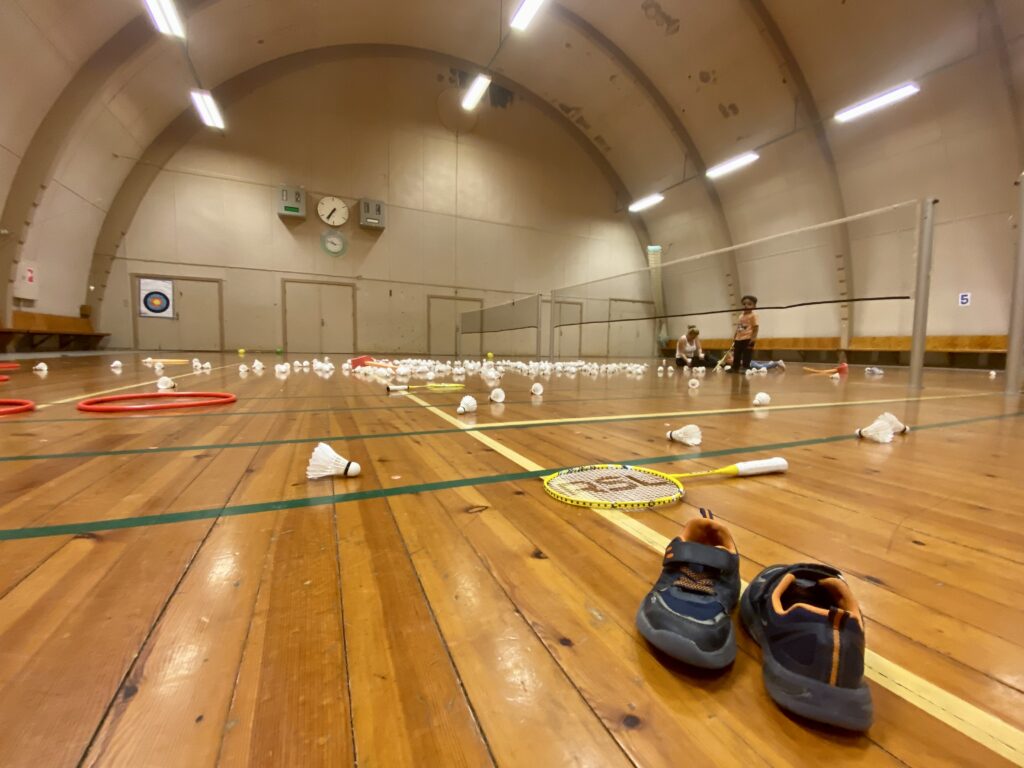 Stor tak til Eva og de to pædagoger!🙏🏻❤️
Sikke en tålmodighed og sikke et ansvar for vores børns udvikling, som vi overgiver til dem og som de tager.
Badmintonbladet • Per Damkjær Juhl