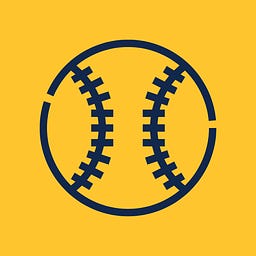 The past — the recent past, anyway — has not been kind to the Seattle Mariners and Philadelphia Phillies.
The Mariners have fallen short of the playoffs for 20 straight seasons, an unhappy streak that began in 2002. The Phillies have spent a decade out of the postseason, a run that started in 2012.
But their prospects have brightened. If the 2022 season ended today, both clubs would qualify for the playoffs, ending the two longest streaks of futility in major-league baseball.
There's still a month to play, of course, but everybody will be keeping an eye on Seattle and Philadelphia to see if they can reverse their decades of misfortune.
I've compiled rankings of the longest streaks in six categories as we near this year's stretch drive. Some are incredibly long, such as the Yankees' stretch of 29 straight years (soon to be 30) above .500 and the Dodgers' run of nine consecutive seasons (guaranteed to rise to 10) in the playoffs.
An important note: Two of the six categories — those for 90-plus wins or losses — exclude 2020's truncated 60-game schedule. The other four sections do include 2020.
The top five clubs are listed in each category, with the initial year of each streak in parentheses. Streak totals are through 2021; they do not include the current season, even for clubs that are certain to keep the ball rolling.
Each list is followed by a few observations and predictions as we enter the final month.
---
Subscribe — free — to Baseball's Best (and Worst)
A new installment will arrive in your email each Tuesday and Friday morning
---
Consecutive seasons better than .500
1. Yankees (1993), 29

2. Cardinals (2008), 14

3. Dodgers (2011), 11

4. Athletics (2018), 4

4. Braves (2018), 4

4. Rays (2018), 4

Notes: The Yankees have suffered an epic collapse in 2022's second half, yet they're still a cinch to run this streak to 30 straight seasons above .500, doubling the runner-up Cardinals, who are just as certain to push their run to 15. The Yanks last dipped below .500 way back in 1992, when they went 76-86. Three other teams on this list (Dodgers, Braves, Rays) also have another winning season in the works, but the declining Athletics will be dropping from sight.
Consecutive seasons of .500 or worse
1. Angels (2016), 6

1. Royals (2016), 6

3. Orioles (2017), 5

3. Rangers (2017), 5

3. Tigers (2017), 5

Notes: The Angels keep spending boatloads of money, yet they also continue to lose. Another sub-.500 season — their seventh in a row — is near completion. The Royals are relatively stingy by comparison, but they, too, will be extending their streak to seven. The real shock in this group has been supplied by the Orioles, who are unexpectedly flying above .500. The other teams on the list (Rangers and Tigers) most definitely are not.
Consecutive seasons with 90 or more wins (excluding 2020)
1. Dodgers (2013), 8

2. Astros (2017), 4

2. Yankees (2017), 4

4. Rays (2018), 3

5. Cardinals (2019), 2

Notes: We're just a day beyond Labor Day, yet the Dodgers have already topped 90 wins for 2022, their ninth straight season in that rarefied territory. The Astros and Yankees will certainly extend their streaks to five by the time the season is done, and the Rays and Cardinals both have good shots at the 90 mark, too.
Consecutive seasons with 90 or more losses (excluding 2020)
1. Marlins (2018), 3

1. Orioles (2018), 3

3. Pirates (2019), 2

4. Cubs (2021), 1

4. Diamondbacks (2021), 1

4. Nationals (2021), 1

4. Rangers (2021), 1

Notes: The two clubs at the top of this list are heading in opposite directions. The Marlins are struggling in the depths of the National League East, with another 90-loss season a definite possibility. The Orioles, on the other hand, have certainly broken their streak. They even have an outside chance of losing fewer than 80 games. Everybody else on this list, with the surprising exception of the Diamondbacks, has a good shot at 90 defeats again.
Consecutive playoff appearances
1. Dodgers (2013), 9

2. Astros (2017), 5

2. Yankees (2017), 5

4. Braves (2018), 4

4. Brewers (2018), 4

Notes: The first four clubs in these rankings are definitely playoff-bound. The Dodgers and Astros are certain to win divisional titles, and the Yankees probably will, too, as they stagger toward the finish line. The Braves are dueling with the Mets in the National League East, though there is no doubt that Atlanta will make the playoffs one way or the other. That leaves the Brewers as the big question mark. They're currently just outside the wild-card picture.
Consecutive playoff absences
1. Mariners (2002), 20

2. Phillies (2012), 10

3. Angels (2015), 7

3. Tigers (2015), 7

5. Pirates (2016), 6

5. Royals (2016), 6

Notes: If the season ended today, the Mariners would qualify for the American League playoffs, breaking baseball's longest streak of futility. Seattle's last postseason squad was its 2001 club that won 116 games, only to bomb out in the AL Championship Series. The Phillies have a good chance of qualifying on the National League side this year, but the other four clubs listed above will be watching the playoffs on television.