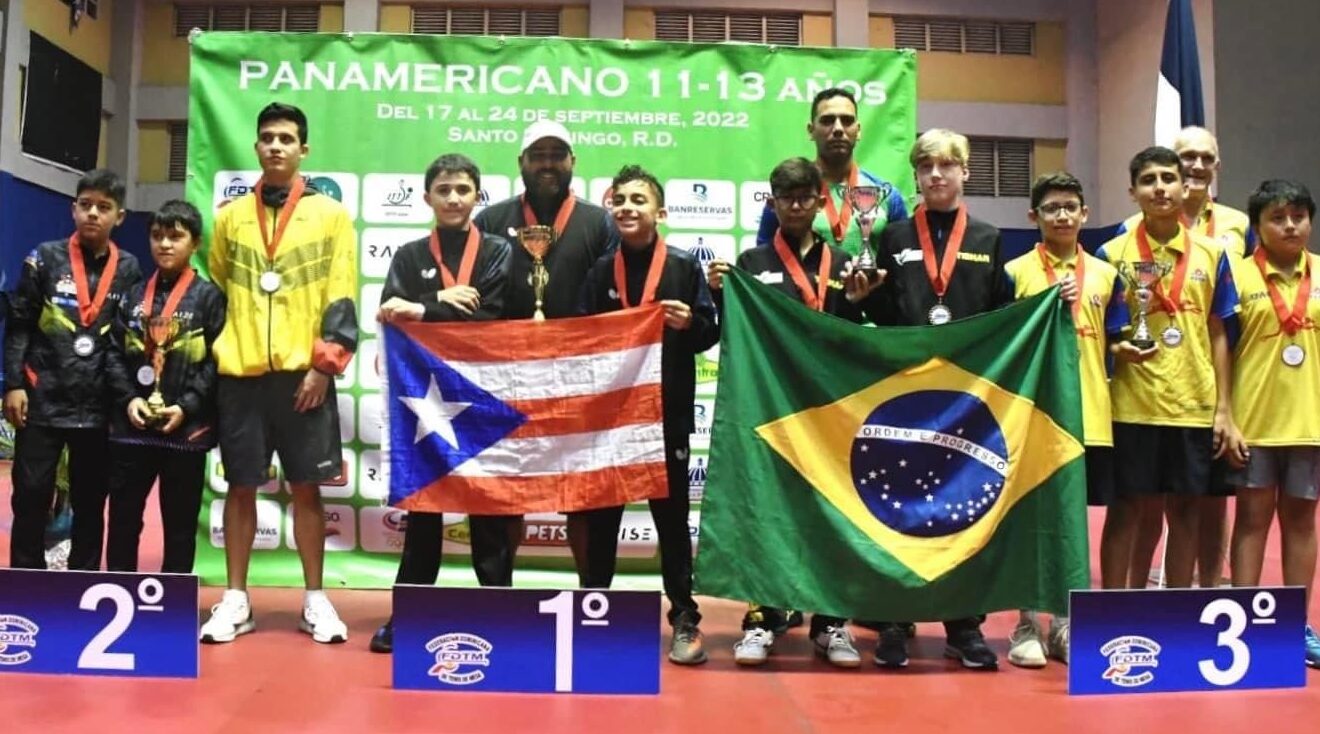 (By: Bowmar Sports Team)
Our Butterfly player Steven Moreno and his teammate Enrique Ríos became the U-13 Category Pan American Champions for the second year in a row. It is remarkable to recognize that this title was won undefeated, without losing a game with a record of 18-0.
The winning route began in the group stage defeating Brazil B and Venezuela B both with scores of 3-0, managing to advance from the top of the group to the main bracket.  The first match of the key was in the round of 16 against Peru with a score of 3-0.  In the quarterfinal round they faced Venezuela A defeating them with scores of 3-0.
In this way they went to the semifinal against the Brazil A team, where the Puerto Ricans defeated Felipe Ocano and Vinicius Rech 3-0.  In the final series they beat Colombia A, Enrique began by dominating Juan Garzón 3-0 with runs of 11-7, 11-4 and 11-5.  Then Steven won 3-1 against Emanuel Otálvaro with scores of 10-12, 11-8, 11-9 and 11-2 and in the doubles match to define the Championship Enrique and Steven beat Juan and Emanuel 11-9, 12-10 and 11-6.
Congratulations to our sponsored player Steven and his partner Enrique and our Sponsor Coach Edgardo Vázquez who continue their winning path representing Puerto Rico.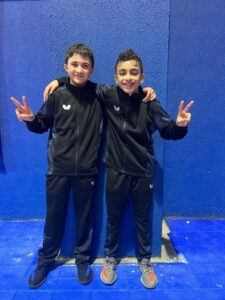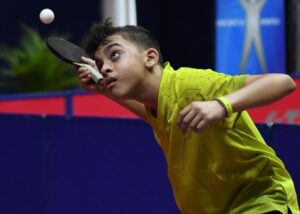 Stay "In The Loop" with Butterfly professional table tennis equipment, table tennis news, table tennis technology, tournament results, and We Are Butterfly players, coaches, clubs and more.
Share the post "Steven Moreno And His Teammate Enrique Ríos Became The U-13 Category Pan American Champions"