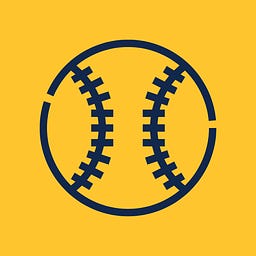 Aaron Judge and Paul Goldschmidt are the clear choices for the Most Valuable Player Awards in their respective leagues.
The latest base-value standings make the case for both stars. Judge, an outfielder for the New York Yankees, is the American League's BV leader by a wide margin. Goldschmidt, a first baseman for the St. Louis Cardinals, holds a similarly large advantage in the National League.
The 2022 season reached the three-quarters pole last Sunday (August 21) — 19-and-a-half weeks completed, six-and-a-half weeks to go. So I took the occasion to generate base-value stats for both leagues.
If you aren't familiar with the formula, here's a synopsis of the process:
Here's another way to look at it: Judge got to 161 more bases than the average big leaguer would have reached under the same conditions in the first three-quarters of 2022. That was the largest overage in the American League. Yordan Alvarez of the Houston Astros was a distant second with a base value of 115.
There's a similar disparity in the National League. Goldschmidt reached the three-quarters mark with a BV of plus-152. NL runner-up Juan Soto, who has played for both the Washington Nationals and the San Diego Padres this season, was far behind with a BV of 105.
You'll find several breakdowns below, beginning with the 10 leaders at the three-quarters point in each league, followed by the batters with the worst BVs. The last two lists contain the best and worst BVs for each team as of August 21.
---
Subscribe — free — to Baseball's Best (and Worst)
A new installment will arrive in your email each Tuesday and Friday morning
---
American League top 10
National League top 10
American League bottom 10
National League bottom 10
American League team top and bottom
National League team top and bottom