I'll be honest, my original plan was to have this piece written and published at the end of last season, back when the failed chase for the top spot in the RazzJam was still fresh in my mind. But the NBA season is long and the Playoffs are so good, so when I fell just short of a championship, it seemed just fine to me to put this on the shelf for a bit. So, I sat on this with it being 95% completed and rested instead. Then Middleton went down and the Bucks got beat. The sun came out, the Celtics ran out of gas, and another Golden State summer onto my shores like a warm wave, even though I've traded in the Bay Area for Bay View. 
By the time summer arrived in earnest, I'd lost interest in reviewing the shortcomings of a second place team. How about a bike ride instead? Or taking the dog to the lake for a dip? What about a bachelor party in the mountains and a wedding with all my friends? Excuses almost never do what we want them to, but these certainly were good enough for me at the time. 
But now we're back, baby. RazzJam drafts start this week and suddenly I'm no longer late in publishing but instead right on time. I may have just missed out on winning the RazzJam last year, but that doesn't mean that the whole endeavor was for naught. Below, after delaying for just about as long as I could, are the strategies, thoughts, and theories that I was able to pull from a silver medal effort. Thanks for your patience.
The Squad (in order of selection): Karl-Anthony Towns, Nikola Vucevic, Chris Paul, Tobias Harris, OG Anunoby, Darius Garland, Mitchell Robinson, Buddy Hield, Nerlens Noel, Joe Ingles, Malik Beasley, Dorian Finney-Smith, Nicolas Batum, Monte Morris, Thomas Bryant, Cameron Payne, Xavier Tillman, Scottie Barnes, Grayson Allen, Bruce Brown, Jalen Smith, Tyus Jones, Jeremiah Robinson-Earl, Khyri Thomas, Taj Gibson
Part I – Build the Base
Lesson 1: Take the players, even the older ones, who have a track record of high end production. They're more likely to repeat past successes than you are at correctly picking the breakouts de jour (think Tyrese Haliburton and Dejounte Murray last year). Even if the vets experience moderate dips in production, these deficiencies will not sink you.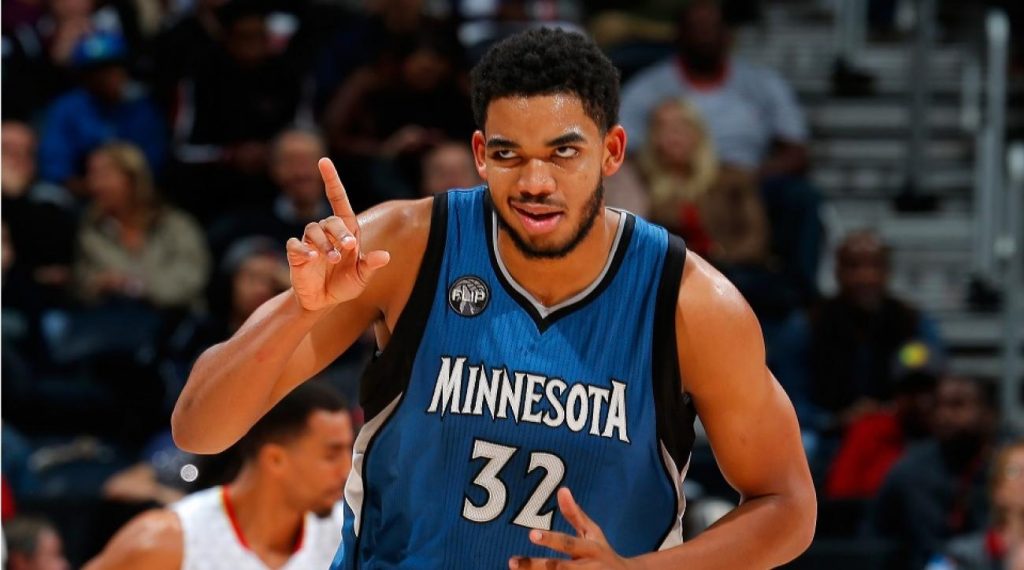 Frequent readers know my feelings about Karl-Anthony Towns: He's an almost-perfect player in category leagues (less so now with Rudy Gobert in town, as I'd expect the boards and blocks to dip). Nikola Jokic is locked in at the apex of fantasy hoops and it isn't close, but Towns isn't a bad way to go if you aren't picking at 1.1 and you're in a format that requires two Centers. KAT was a top-10 player and one of only five players who returned positive value in 7 out of 8 categories (the RazzJam is an 8-cat roto league). Worth noting, zero players returned positive value in every category. Even the mighty Jokic returned a slight negative value somewhere (three-pointers), and by the numbers, Towns was the player who came closest to balanced perfection. Steals were his only ding (-0.04), though the dimes also weren't particularly robust either. Good health, that fickle sprite, factored into KAT's big year. Joker and Towns both played in 74 games, which trailed only Trae Young's 76 games among members of the first round. This was more or less the best case scenario with a first round pick. 
I mentioned this on a past recent appearance on the Son Pod, but taking Nikola Vucevic in the second round instead of Michael Porter Jr.'s nine-game season was the first pivot point of the draft. Though he was outperformed on a per game basis by shot blocking fives like Gobert, Kristaps Porzingis, Robert Williams III, and Myles Turner, Nikola's 73 games played pushed his overall value clear of his peers. Chicago's roster shake up did result in a dip in across-the-board production for Vuc (including FT%, strangely) but finishing as the 29th most valuable player on a per-game basis after spending the 20th overall pick on him meant that I got more or less what I paid for here. Between KAT and Vuc, I snagged a little more than a quarter of my team's 1,531 total rebounds. Considering we finished the year in the top 10 in the category, it's hard to have too many complaints through two rounds.
Considering the need for dimes and steals – and my team's eventual top 4 finishes in those categories – Chris Paul falling to pick 25 in the reversed third round was more significant than the Vuc/MPJ pivot in round two. The Point God dropped 702 dimes – roughly 20% of my team's total – in 65 games. Only Trae Young outperformed Paul in assists (737), and Young had the benefit of 11 more games to do so. Similarly, CP had a top 5 season in steals, registering more rips than on-ball wizard Jrue Holiday and DPOY Marcus Smart. There will come a time when taking Chris Paul inside the top 30 will backfire – Father Time is undefeated after all – but the year 36 season wasn't it. In 65 games, CP3 racked up the 15th best season in both per game and total value. There will be a "he can't possibly keep doing this at his age" discount again next year and I will be tempted if the build calls for his expertise.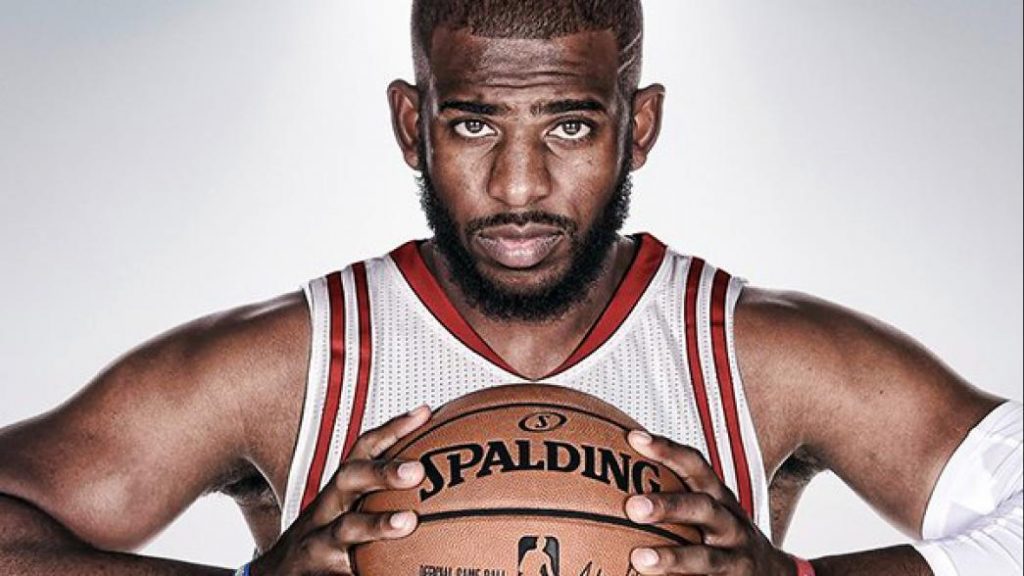 Lesson 2: If you're playing in a roto league, check in on totals periodically. Knowing which ones you can make up and which ones you can't is important for the beginning of your draft.
Tobias Harris and OG Anunoby both represented attempts to buttress some wobble in the build that I was conscious of (points, defensive stats), but neither really got there. By round four, I had more or less missed the boat on adding a legitimate scoring punch, but not entirely. Anthony Edwards and Ja Morant were both still available when I took Harris at 41. While it was unlikely that I was ever going to take Morant there (the lack of threes and rough shooting figures were red flags then and remain so now), it's harder to justify passing on Edwards. Considering Ant scored almost 200 more points than Toby, he was the player I actually needed in round 4. Had I been conscious of the fact that I'd drafted 1,500 rebounds with Towns and Vuc, getting 500 more out of Harris might have felt like overkill and could have nudged me towards Edwards instead. Points, especially outside of the early rounds, are hard to make up later, and I already knew I was chasing a bit because of the anticipated dip in scoring from Vuc and CP's steady decline from the halcyon days of Lob City. Having Ant couldn't have hurt. 
OG was my first real upside pick, and injuries and the emergence of Scottie Barnes kept that from coming into bloom. In an ideal world, Anunoby would have knocked in another 30 threes and helped backfill some of those blocks that I didn't get despite taking two bigs early, but that wasn't how it went down. Mikal Bridges was a player I was also considering in fifth – those stocks were mighty attractive – and considering he and OG ended up two spots away from each other on a per game basis, it's hard to feel like I screwed up too badly. Mikal stayed healthy and played all 82 while OG missed 30 games, so Bridges' total value blasts OG's as a result. Hindsight is 20/20, but of all the errors made in the draft, this isn't one I'm sweating.
Lesson 3: Read the room and be water. This is easier to do in a slow draft but it's good practice across the board
Darius Garland was my man in round six, and getting him this late was a huge value. I wish I could say that the pick was the result of my incredible process or some other stroke of brilliance, but that's really not the case. Like CP before, the flow of the draft is what led me to Garland. Similar to feeling the need for dimes after taking two centers at the top of the draft, I was compelled by the draft board to return to playmaking guard in the sixth. As a top-40 player in per game and total value, Garland was all that and more, ultimately becoming a mirror to Paul's relative value in the third. Twenty-seven other guards were picked before Garland, something that did not go unnoticed during the draft. After looking at the makeup of the teams around me, I had some faith that he would be there coming around the short turn of rounds five and six. I hadn't been disabused of my worries about CP holding up, so finding another batch of dimes was a top priority. Lonzo Ball was another player I was looking at here, but I had questions about the fit in Chicago and overall durability, and I trusted Garland's shooting (especially from deep) more than Zo's jumper. In season, injuries to Colin Sexton and Ricky Rubio cleared the runway for a player who was positioned for a breakout anyway, and Garland ended up finishing second on my team in scoring, steals, and assists, third in threes, and first in free throw percentage. Snagging him at pick 65 was another pivot point in the draft.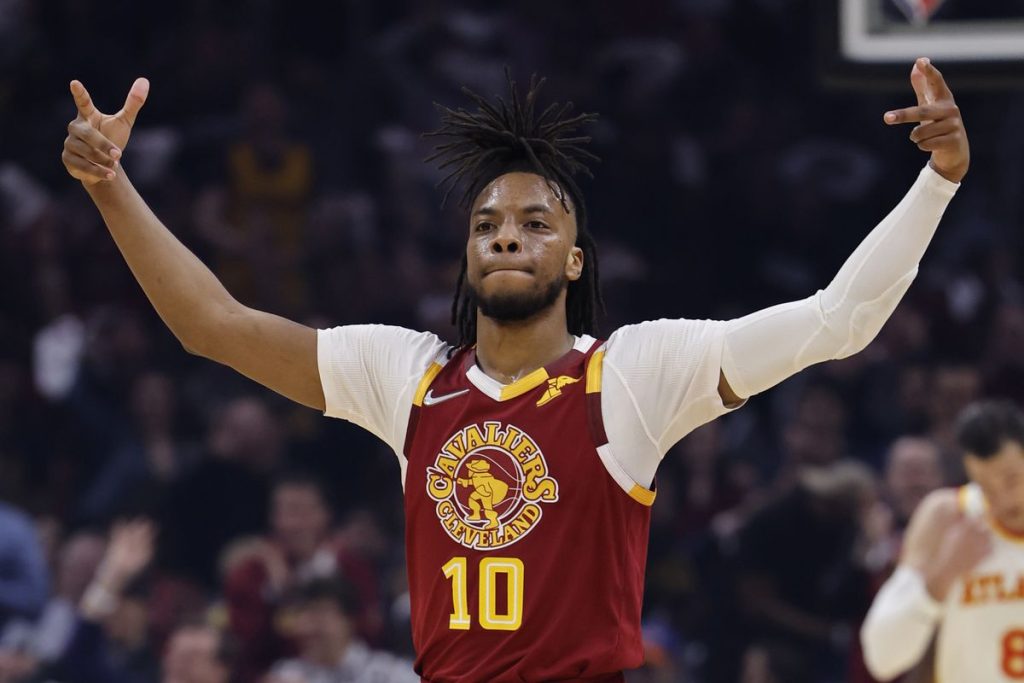 Part II – Specialists, Handcuffs, Redundancies
Coming out of the first six picks, I felt like I had achieved some degree of balance from a positional standpoint (two guards, two forwards, two centers) though I was still feeling a bit panicked about where I was in specific categories. Sure, KAT is the best shooting big of all time (eye roll) and the rest of the crew all chipped in from deep, but would that really be enough? And what about blocks? Neither center was especially dominant there, so where will the swats come from? 
These anxieties eventually got the best of me in rounds seven and eight, where I grabbed the shot blocker Mitchell Robinson and three-point shooter extraordinaire Buddy Hield to alleviate my worries. While it could be argued that I reached for both, neither one really sunk me in the way that they potentially could have. There were grumblings about Thibs freezing out Robinson in the preseason and Hield's uncertain status in Sacramento could have landed him into a small role, but neither came to pass. Instead, Robinson played in 72 games and averaged 1.8 blocks per and Buddy, following a deal to the Pacers, ate a massive heaping of minutes while Indiana circled the bowl. As a team, we finished 23rd overall in blocks and 10th in made three pointers. That dog hunts. 
Still, I remain ambivalent about these two picks. In a sense they both "worked", as Hield finished second to Stephen Curry in threes and Mitchell Robinson finished fourth in blocks, but I don't think this was great process on my part. Hield's trade to Indiana bailed out a lot of his overall numbers – he was cooking in the last month of the season, especially with dimes – which gave him just enough counting stats to make the pick palatable. Had he been shipped to a different situation, it's entirely possible the whole thing looks less rosy. I got a little lucky here. 
Moreover, I stupidly took Malik Beasley and his 240 made threes three picks after Hield, burning two picks in the top 11 to draft 500 threes but routinely did not have enough starting guard spots available to play more than one at a time. Sometimes both sat. Dorian Finney-Smith and Nicolas Batum made a combined 280 threes as 12th- and 13th-round selections. Monte Morris and Grayson Allen, my picks in the 14th and 19th rounds, respectively, also produced a similar figure. Instead, I took Buddy at pick 89 and watched Evan Mobley come off the board at 96. Never again.
Lesson 4: Threes are SAGNOF, so there's probably no need to pay full price for Buddy Hield and his ilk.
As for Robinson, he and his 133 swats succeeded in anchoring my group, but it wasn't without some significant tradeoffs. For most of the year Robinson ate one of the two flex spots, as I felt like his blocks were too valuable to leave on the bench. This caused some downstream problems. Despite only taking two in the first seven rounds, I ended up overdrafting guards and routinely struggled with getting productive players into the rotation, especially with Robinson setting up camp in one of the flex positions. Paul and Garland were fixtures in the guard slots – as was draft darling Scottie Barnes, who was strangely only guard-eligible in this format – which only left one guard spot and one flex spot for a combination of: Hield, Beasley, Morris, Allen, Bruce Brown, and Tyus Jones. It was a bit of a headache.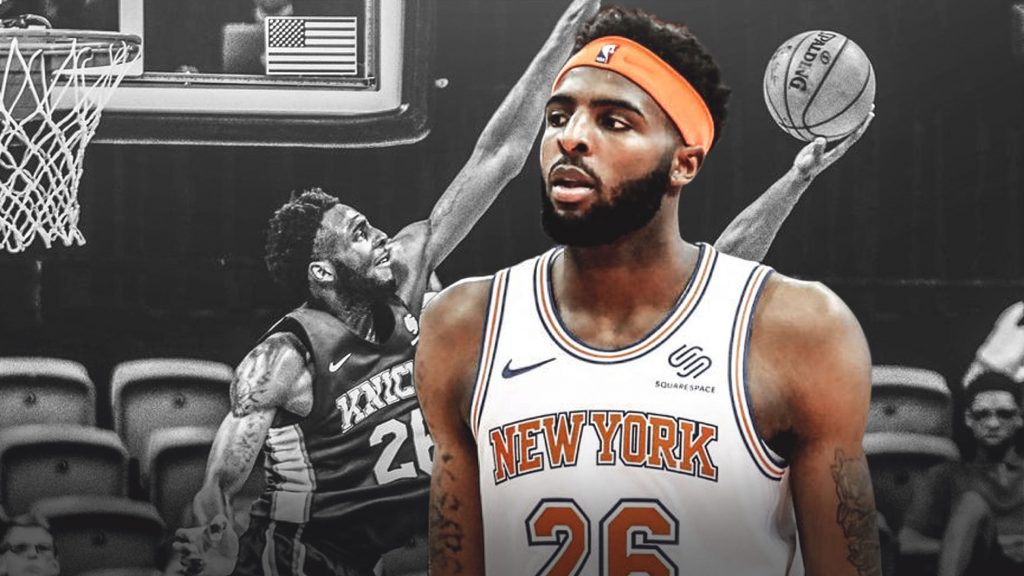 Moreover, Robinson, like many other shot blockers, is not wartless. The free-throw shooting, all 48.6% of it, kneecapped an already unsteady category. Considering we were six points out of a championship, it's hard to look past the millstone he tied to our necks. As a team, FT% was our biggest weakness. We finished right in the middle of the field and only earned 54 overall points from the category. In every other category, my roster pulled in 70+ points. 
The poor free-throw shooting for the Kareem-Abdul JoelBahrs wasn't all Robinson's fault, of course, but his rate certainly didn't help get us through career-lows from Finney-Smith and Batum, or the sharp downturn from Vucevic. I was also optimistic that MRob would help out from a FG% standpoint, which he did, though he averaged just 4.8 attempts per game, a number that was down from the last two seasons. Field-goal percentage, our second-worst category behind free-throws, only soaked up 71 points. By taking Robinson in the 7th round, I thought I had addressed swats, but what was gained there was paid for in two other categories. 
Lesson 5: Blocks might be SAGNOF? I'm not sure just yet how I want to approach this category next year, but I almost certainly will take a more egalitarian approach instead of searching for a magic bullet solution. One big time shot blocker alone is insufficient, so paying a premium for them is not a great use of resources. 
Having concerns about both Robinson's role and defensive stats led me to the Nerlens Noel handcuff. I had a big sigh of relief when I landed him at pick 104, and I thought I was adhering to Lesson 1 with the pick, but Noel was banged up all year and never really got any kind of sustained run. Again, I may have reached here in my pursuit of defensive stats, but it was just last year that Noel turned in 140+ blocks. Had he been healthy, his presence would have been a massive boon to the forward rotation and the swats category (though his minutes would have cut into Robinson's production too, so it's not a clean addition here). That's not how it went down though. Like with Anunoby, I feel okay about this miss, unlike what happened with Joe Ingles in the 10th round.
Had I learned Lesson 2 prior to this season, I would have known to pass on Ingles. Somehow, despite having CP3 and Garland in the fold – to say nothing of the smattering of assists coming from Towns and Vucevic – I was still sweating dimes. While I could have used Joe's services as a forward, even in his diminished capacity, we didn't actually miss his helpers.
To be sure, there were other mistakes made in this draft, but this was the segment of the draft that ultimately cost me the title. An incomplete list of useful players taken in this segment include: Al Horford, Mobley, Harrison Barnes, Tyrese Maxey, Jordan Poole, Bobby Portis, and Tyler Herro. 
Part III – Veterans with Jobs and Costly Zeros
Though I already mentioned them in part II, part III spiritually began when I snatched up Finney-Smith and Batum in rounds 12 and 13. Neither player was a particularly sexy play, but more than anything, I was looking to roster players (in this case forwards) who were looking at big roles. Both of these guys fit the bill as proven, veteran players with a job.  Because of the absence of Kawhi Leonard, Batum struck me as a good bet for minutes right out of the gates. Kawhi never returned, clearing the path for the Frenchman to play 25 MPG across 59 games. A 8.3/4.3/1.7/0.7/0.7 line with 1.8 3PM isn't going to turn heads, but there were stretches of productive play from Nicolas. He's a tough player to hold in head-to-head leagues because the box scores can be erratic, but as injuries to my group of forwards piled up, he did yeoman's work night after night. 
Finney-Smith too proved to be an invaluable contributor. The per-game line was a bit more robust than Batum's (11/4.7/1.9/1.1/0.5 with 2.2 3PM), but Doe-Doe's real value came from volume. DFS played 33 MPG in 80 games for the Mavs last year – both career bests – as his defensive prowess proved invaluable to Jason Kidd's squad. Dorian was a player I went through several add/drop cycles with in standard leagues, but I'm not sure there was ever a time when he was out of the lineup in the RazzJam. His super high ranking in total value demonstrates a lesson that readers of Son have come to know as gospel: 
Lesson 6: Minutes are gold. 
I too have fallen into the per-36 pitfall (looking at you De'Anthony Melton and Boban Marjonovic) but no matter how nice a player's prorated numbers look, they can't cash in unless they're given enough time to rack 'em up. After drafting 13 players I was pretty happy with my plan for building a bench, which was to vacuum up some good bets for minutes. Spoiler alert: there were plenty out there. 
Monte Morris (14th rounder) walked into the season as the only proven point guard in Denver. Even had the optimist's dream of a Jamal Murray return come true, Morris still would have had several months worth of production as a starter. Of course, Murray played as many games of professional basketball this season as I did, and Monte cruised to career bests in games played and MPG. 
My one true love Scottie Barnes (18th rounder) was also slated to come into the year with a job thanks to Siakam's shoulder injury. Worst case, I figured, was he'd be overmatched as a rookie out of the gates and he'd retreat to the bench when Pascal was back up to speed. That never happened. After flashes in Summer League, Barnes went on to start all 74 games he played in, cashed in a top 70 season in per-game value (top 50 in total value), and brought home a Rookie of the Year trophy amidst a loaded draft class for his efforts. Of all the hits during the draft, Barnes was the biggest hands down.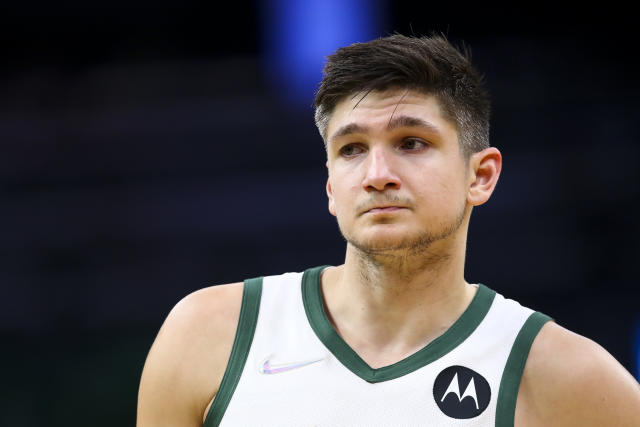 Following Barnes was the most hated man in Chicago (and maybe elsewhere) Grayson Allen, who was also penciled into Milwaukee's starting five at the beginning of the season because of a lingering ankle issue with Donte DiVincenzo. While Allen didn't have the vice grip that Barnes did on the starting gig, he did start 61 of the 66 games he played in and set a career high with 27.2 MPG. Ted Cruz Jr. was an 11th round value and I drafted him on the other side of pick 200. Bruce Brown, the pick after Allen, was even better. Tyus Jones, the best backup point guard in the league who seized on spot starts for the injured Morant, was available in the 22nd round. All three Holiday brothers were picked before him. None of these guys that I drafted were secrets coming into the year, yet they were still widely available. 
Say it with me, good people: Minutes are gold. 
Sprinkled in with these veteran stalwarts were a couple of missteps that I can't really get my head around. After spending last year styming my shares of Brandon Clarke, Xavier Tillman never really got his feet under him in Memphis this year. The same was true of Thomas Bryant, my fifth center-eligible player, who I took in the 15th round for reasons I'm not entirely sure of. The big man rotations in both Memphis and Washington were messy, and Bryant came into the year injured, but I looked past these pitfalls and charged forward anyway, forgoing chances to draft Desmond Bane and Gary Trent in the process. That hurts in hindsight, though in fairness to me, picking another dynamite guard after pick 175 would not have made my roster management any easier. Still, a miss is a miss. 
I also picked up even more Chris Paul insurance by selecting Cam Payne in the 16th. He didn't return value on the pick in either per game or total rank, but he did go off for the fortnight that Paul was on the shelf. No complaints there, as the handcuff worked as designed. 
Jalen Smith and Jeremiah Robinson-Earl were two young forwards that ended up contributing in ways big (Smith) and small (JRE) because of the injuries sustained to my wings. Smith was attractive to me because of his draft pedigree, and I seem to remember him playing well in Summer League, but maybe I'm smudging my memory a bit. By the time I selected him it was known that Phoenix had declined his third year option, paving the way for a deal down the road that ultimately came to fruition (hello, Indiana!) Robinson-Earl was part of a jumbled mess of bigs for the tanking Thunder, and the rookie played 49 games (36 starts) on both sides of a broken foot. I only started him a handful of times, but he was a warm body that gave me something. 
One of the most bitter lessons of the whole season came from my last two picks in the draft, Khyri Thomas and Taj Gibson. Thomas didn't play a single second of NBA basketball this season, meaning me and the person who drafted Ben Simmons essentially forfeited a pick without having to. I don't have much in the way of an explanation for the Thomas selection other than I knew he saw some action for the Rockets last year and figured he might again this time around. After memory-holing Houston bringing in Kevin Porter Jr. and drafting Jalen Green last summer, I was surprised and then disappointed to learn that Thomas was out of a job and didn't get another offer all year. Other players available at the spot included: my other one true love Jonathan Kuminga, Onyeka Okongwu, Moses Moody, Isaiah Hartenstein, and Pat Connaughton. Gibson, on the other hand, was a second handcuff to Robinson and Noel, a "break glass in case of emergency" kind of option for Knicks. Unfortunately, an emergency bubbled up.
Lesson 7: Every pick matters.
As I was setting a lineup for the final time in the RazzJam, I was stuck trying to figure out where I could come up with enough defensive stats to close the gap on first place and a title. With shut downs and injuries rampant at this time of year, my choice came down to one potential game of OG Anunoby or two games of Taj. It was a brutal way to close what had been a competitive and thrilling season, but because of a combination of bad luck, poor decisions, and unfortunate timing, this was the reality of my situation. 
I went with Taj, which ended up being the correct call given the options available, but not correct enough to get me back to the top of the mountain. By burning the 24th pick on Thomas instead of grabbing someone like Okongwu or Kuminga or Hartenstein (or Herb Jones, who went undrafted), I was backed into a corner with Thibeau's beau. I ended the season three steals short of two additional points, and five blocks short of another pair of points. That still would have left me two points short of the eventual champ, but you can see how tight the margins can get when you're running down a ring. I love a dart throw as much as the next drafter, but the really zany ones are better served in leagues with waiver wires, as there's something to be said for keeping your toss on the board.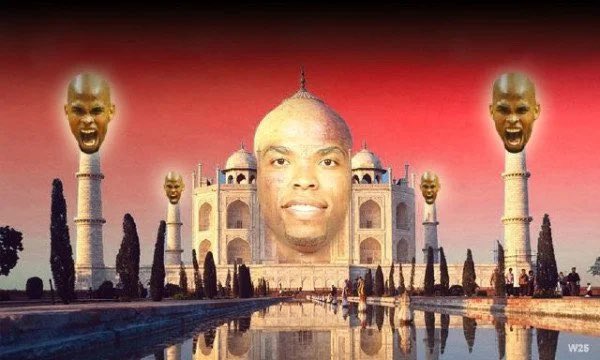 As for this upcoming RazzJam, I can already feel my worst instincts struggling to take the wheel. I'm going to be tempted to play things less conservatively this time around despite the success that the longer-in-the-tooth group found last year. Swinging hard in case you hit it is, inarguably, more fun than staying disciplined and grabbing floor. But as we've discussed, there's merit to keeping your cool in the draft room, creating a plan ahead of time, and sticking to it. 
Best of luck to everyone playing with and against me this year. I hope you enjoy second place this time around as much as I did last year and that you see me at the top.