For much of my life, balance has been a core tenet. Get good grades. Play an instrument. Be athletic. Yadda yadda. That permeated into my fantasy life as well. I want the elite guard paired with a towering big situated alongside a multi-cat wing as if creating a Dungeons and Dragons squad to slay the dragon. Now, for roto games, that is the way to go. There is no room to punt in those games. For head-to-head, though, punting is not only viable but could be The Way.
Most head-to-head games are set up so that the team that wins the most categories out of nine is the winner. Winning 5-4 gets the W. Sure, going 9-0 could affect overall standings but what are the chances of winning 9-0? Slim to none. In addition, there is so much variance if employing a balanced approach in head-to-head leagues, not only from your own squad but in terms of matchups as well.
I recently concluded a H2H draft which I had so much fun doing and may be my favorite punt team of all time. Shoutout to Grizz who is the master of this punt strategy.
It was hosted by Fantasy Basketball International on Fantrax. The buy in was only $5 but whatever. Format was bestball with drafting only 14 players. The roster slots were: 2 PG, 2 SG, 2 SF, 2 PF, 2C, and 4 FLEX. Most leagues have PG, SG, SF, PF, C, C, and 2 FLEX lineup construction but the basic tenets are still applicable.
I drew the 3 slot for the draft. Nikola Jokic and Luka Doncic went 1 and 2. I selected Giannis Antetokounpo because he's a G in H2H. The free throw is his biggest bugaboo so I already decided on punting free throws. Even though I knew I waas punting free throws, I still didn't know exactly which path to take in the second round. I decided on Rudy Gobert and the punt was beginning to take shape. That said, I selected Pascal Siakam in the third because…..I'm a dumb dumb. At the time, I wanted the scoring but after I made the pick I regretted going in this direction. I realized that I didn't need scoring. I should've just focused on big men and gone for the FG%, REB, BLK, TO, and STL build. I should've gone with Robert Williams. If I had done that, then this squad would've been….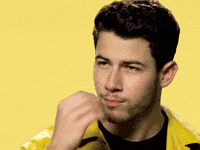 Regardless, despite the error, I fully embraced the build and had a ton of fun the rest of the way.
I went Clint Capela and Jakob Poeltl the next two rounds. At this point, it will be difficult for anyone to compete with me in FG%, REB, BLK, and TO. I need to focus on STL and drafted Herb Jones but, due to the lineup construction of this particular league, I'm able to slot in more big men so that's what I did with Mitchell Robinson, Ivica Zubac, and Steven Adams right after.
I think I have four categories locked up each week irrespective of opponent. Now I need to focus on STL the rest of the way. Robert Covington, Matisse Thybulle, Alex Caruso, Gary Payton II, and Evan Fournier wrapped up the rest of the draft.
There are many paths to victory in H2H leagues so employing any punt strategy is viable. This particular big man punt strat, though, is the easiest to employ. Embrace the punt. Eschew balance in H2H leagues. Hey, "they" do say to go big or go home, right?