Opdatering fra en yderkant….
…..er en epoke i dansk holdturnering ved at slutte? 
                                            ▪️
Min egen sandkasse først – Vordingborg. 
I ugen op til VBK2s første kamp lørdag den 24. september i Serie 1, den serie hvor Sjællandskredsen op til sæsonstart havde glemt et lokalt hold, måtte formanden trække holdet. 
Hvorfor? Mangel på kvinder. Vi havde én klar og skulle bruge fire! Og det er ikke pga skader! Gudskelov. Eller desværre. 
Problemet skyldes for få unge, for mange gamle, der efterhånden ikke ønsker at spille holdkampe efter 30-40 år i gamet og generelt ændrede prioriteringer. 
Gennem mange år har problemet været til at forudse, ikke bare i min klub, men i hele området. Spillergrundlaget på klubbernes hold er blevet konstant ældre uden at nye og yngre er kommet til i samme omfang. En oversigt længere nede…
Mette Frederiksen sagde i sin åbningstale den 4. oktober dette:
"…store årgange går på pension…."
Om 5-10 år uddør holdbadminton i sin nuværende form med 4 kvinder/6 herrer på et hold i denne del af Dronningeriget. 
Manglen på kvindelige badmintonspillere er et udbredt problem hernede……og mange andre steder. 
Selv på klubbens førstehold i Danmarksserien mærkes det samme problem. 
I ungdom mærkes der også en nedgang. Her i de første måneder har vi kun ca 30-35 ungdomsspillere samlet set på alle 5 træningshold. Forhåbentlig kan de nye initiativer med børnehaverne og på skolerne rette op på nedgangen. Især hvis vi kan gentage initiativerne over en årrække. 
Det lange, seje træk.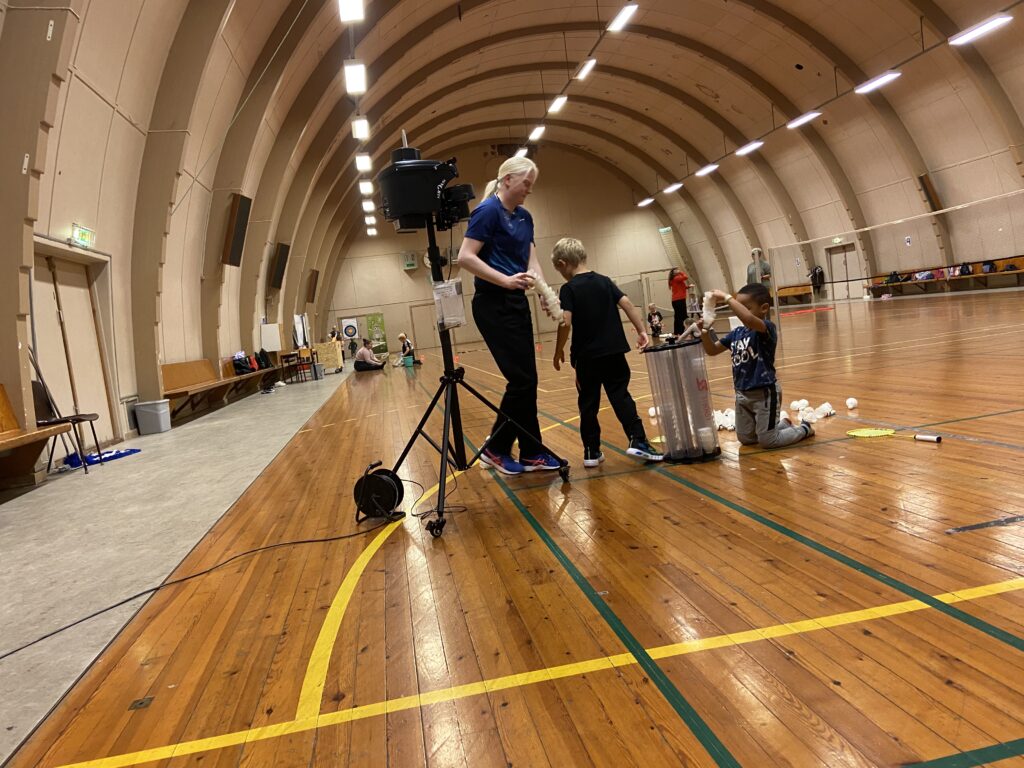 Men det kræver to ting – en træner, der har fri til at kunne stå i en hal i dagstimerne, og frivillige til at planlægge. 
Begge forudsætninger er skrøbelige! 
Og det ved både direktøren, souschefen og konsulenten i DGI Storstrømmen, for jeg har kommunikeret med dem om det. Det er jo også deres hovedopgave at styrken bredden. Det er hvad de får deres løn for. Jeg er jo "bare" frivillig. 
Min kommunikation med de to øverste i DGI har mest handlet om, at jeg synes det er underligt, at min klub skal betale konsulenten for at skabe kontakt og lave aftaler om skolebadminton – en opgave, som i min optik burde være en helt normal arbejdsopgave for en badmintonkonsulent, hvis topprioritet, og hovedopgave må handle om at gøre alt for at fremme badminton i dette område. Men det er altså en opgave, min klub skal betale for. 
Retfærdighedsvis skal det tilføjes, at min klub både kan og gerne vil betale for det – og på forhånd sagde ja til den præmis (når det ikke kan være anderledes, for vores klubkasse har rigeligt med penge, som vi ikke rigtig kan bruge).
Men tilbage forbliver hos mig en ……undren, nogle uklarheder og spørgsmål. Over firkanten – Badminton Danmark, DGI, badminton kredsene og klubberne. 
Hvem gør hvad? Hvem arbejder for klubberne og bredden? Arbejder de alle i samme retning? Det DGI tjener på badminton, bliver det også brugt på badminton eller går midlerne ned i den store kasse og muligvis kanaliseret over i andre sportsgrene? Hvad bruger kredsene deres bugnende midler til – til bredde, få udvalgte (danske?) spilleres deltagelse i udenlandske turneringer, træningssamlinger for alle niveauer eller kun toppen? Er der overhovedet brug for kredse? Kunne det hele ikke gøres mere strømlinet, effektivt og fokuseret? 
Tilbage til min klub for en sidste bemærkning. 
"Voksen fjer", tilbuddet til alle aldre og niveauer, blomstrer til gengæld, og er udvidet med dobbelt så mange haltimer. 
                                            ▪️
Men hvad så med det øvrige område hernede? 
Her er en gennemgang af spillernes alder på klubbernes førstehold i dette område:
Stubbekøbing • Sjællandskredsen Serie 1
27. 43. 53. 52. 20. 38. 19. 19. 39. 18
Nykøbing F • Sjællandskredsen Serie 1
22. 43. 44. 51. 58. 48. 42. 47. 48. 46
SKB-Nyråd • LF kredsen Serie 1
16. 63. 40. 51. 41. 31. 37. 30
Sakskøbing • LF kredsen Serie 1
41. 35. 45. 27. 35. 26. 32. 37
Rødby • Sjællandskredsen Sjællandsserien 
31. 31. 33. 18. 30. 43. 31. 32. 46. 25
Møn • LF kredsen Serie 1
48.20. 17. 47. 53. 46. 48. 51.
Kraghave • LF kredsen Serie 1
44.55. 48. 58. 43. 37. 52. 53. 
Der er udover lyspunktet Stubbekøbing, der har en del unge af egen avl, ikke mange unge på holdene. 
Det ser mørkt ud!
                                            ▪️
EPOKEN
Hvad er det så med den "epoke", som jeg påstår er ved at slutte? 
Definition på "epoke":
"længere, afgrænset periode (i historien) med et bestemt særpræg eller præget af betydningsfulde begivenheder"Min påstand:Holdturneringen, som vi har den nu – bred, dyb, spredt ud, landsdækkende, 4 kvinder/6 herrer, varer ikke ved ret meget længere. 
Hvorfor? Fordi den store spillermasse, født i 60'erne, i det årti hvor der blev født flest børn, er ved at nå en alder, hvor slidtage, mæthed, andre prioriteringer er med til, at mange fravælger at spille på et seniorhold, ja fravælger badminton og måske går over til det mere skånsomme padeltennis. 
Det er samtidig den generation, der i rigtig mange år helt naturligt har udført frivilligt arbejde i foreningerne – siddet i bestyrelserne, været spillere, holdledere, trænere, opryddere, festorganisatorer…..bærere af kultur. 
Hvad vil der ske?Den store masse af ældre spillere vil stoppe med holdbadminton. De vil stoppe som frivillige. De er mætte og trætte – bogstaveligt og mentalt af at være frivillig og tage ansvar. 




Derfor, frygter jeg, …..
….vil antallet af tilmeldte hold falde, og falde kraftigt. For der er ikke et tilsvarende antal nye og yngre spillere og kræfter til at overtage. 
….og antallet af klubber, der ikke kan stille hold, vil stige. 
….og antallet af klubber, der vil blive tømt for konkurrencespillere og "kun" efterlade motionsspillere vil stige. 
…..og ikke mindst, mange lokale klubtilbud til unge vil forsvinde og mange vil få langt til en træning med mange jævnaldrende unge, eller bare langt til en træning med et bredt udvalg af spillere. 
                                            ▪️
MEDLEMSTALLET I BADMINTON DANMARK
1988: 172.067 – højdepunktet
1990: 163.706
1995: 138.104
2000: 121.216
2005: 118.353
2012: 92.717
2013: 89.753
2014: 85.249
2015: 79.618 – lavpunktet
2016: 87.157
2017: 90.217
2018: 92.300
2019: 93.972 (ialt inkl DGI 119.507)
EPOKEN II
Epoken – den danske holdturnerings meget brede udbredelse i nær sagt alle store og ikke mindst små byer og samfund vil skrumpe – og skrumpe meget.
Holdbadminton på højt niveau – fra Badmintonliga til Danmarksserie vil være forbeholdt de større byer, de større klubber, der så til gengæld vil have mange hold  
Bevares – der vil være undtagelser. Små overlevende prikker på landkortet, udenfor de større byer, hvor man stadig kan have et hold på et pænt niveau. Men det vil være undtagelser og skyldes unikke forhold – eller personer. Fx i Langhøj, i Salling/ Midtjyllands området. 
Dengang jeg var ung (født 1965) var der velfungerende badmintonklubber overalt. 
Den tid er nær sin afslutning!
                                            ▪️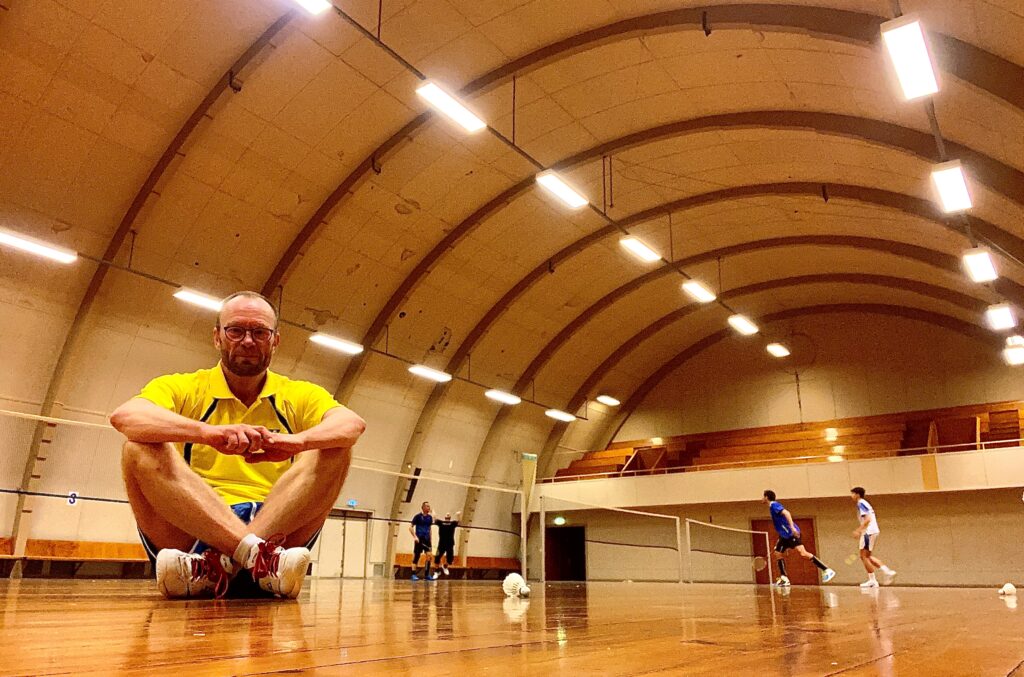 MEN
……i morgen tager vi alle endnu en holdkamp og holder liv i traditionerne! 
Badmintonbladet • Per Damkjær Juhl