Welcome to your midweek guidance for Week 24!  In this post, I will present you with player recommendations to help you win your final head-to-head matchup.  For the brave souls still grindin', there is no shortage of variables threatening to derail a championship bid.  And, while your post-draft image of your team probably looked something like this: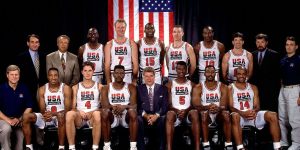 Due to heavy attrition, your squad likely devolved to the point of looking more like this: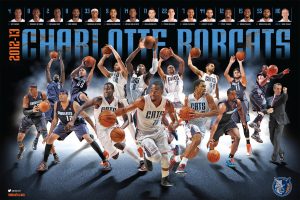 Poor Kemba.
There is intense polarization between playoff teams in rest mode and teams actively trying to lose, which leaves us with only a handful in the middle that can be counted on to field their best lineups.  Given the schedule, the goal should be to use your adds before Sunday, when every team plays.  You'll maximize your transactions by targeting guys that play Thursday/Friday's back-to-back or the Thursday/Saturday combination.  All of the players listed below fall into one of these two categories.  No teams play a Fri/Sat back-t0-back, so don't let Thursday go by without streaming someone.
For those of you still with me (Hi Mom! … Actually, she also stopped reading after Week 21), thanks for your support this season.  It's been a pleasure to put these posts together, and I hope they've been helpful for all.  Since fantasy hoops are my only fake sport, I'll now go into a prolonged period of withdrawal until we start putting out previews for next season.  In the meantime, I'll have to find other distractions that allow me to neglect my real-world responsibilities.
Here are the players I'm watching as we close out the season.
Three Category Contributors
Two Category Contributors
One Category Contributor
Best of luck to those of you in the championship round, and thanks again for a great season!  Hit me up in the comments with any questions or feedback.