Share this article paywall-free.
Amy Williams was a player on the Nebraska women's basketball team before she was the coach, but she admits she isn't on the list of the program's best players.
She was a member of Nebraska's 30/30 club.
"My dad and brothers would tease me all the time about if we were up 30, or down 30, I was going to get 30 seconds of playing time," Williams said. "So that's why they called it the 30/30 club for me."
But being a player at Nebraska in the late 1990s gives her a great perspective on the growth of both the sport and Nebraska's program. Today the program has an extremely dedicated group of regular fans, kids who wait after games for autographs, and several games are on TV.
And on Saturday, Nebraska will play at Pinnacle Bank Arena in front of a crowd of at least 12,000. The Huskers will take on No. 7 Iowa at 1 p.m. in a game Nebraska has promoted as "Pack PBA" and a chance for a sellout.
In recent weeks ticket sales reached 8,000, and then earlier this week 10,000. At a Friday morning news conference, a Nebraska spokesperson announced the total had passed 12,200.
"Honestly, it kind of brings tears to my eyes a little," Williams said, and it really did. "I even think back to when I played here at the Devaney Center and just starting my career off as a 30/30 club member. … But in some of those early years having 400 or 500 people come to games."
The tickets kept selling this week, even as Nebraska's season has faded some with three straight losses.
"For me, it's just really special the way Husker Nation has answered the call for this team and this group even though it's been a little bit up and down this season," Williams said.
It should be a record-setting crowd. The women's basketball attendance record at PBA is 9,750, from the first game played at the arena in 2013.
Nebraska has promoted the game as the program's first-ever sellout game, but that would only be since the move to PBA. The program attendance record is a sellout crowd of 13,595 for Nebraska's win against Missouri at the Devaney Sports Center near the end of the record-setting 2009-10 season when Nebraska went 32-2 and won the Big 12 championship.
In October at Big Ten media days in Minneapolis, Williams went public with her goal of having a sellout for the game against Iowa. Nebraska was coming off an NCAA tournament season and brought back some fan-favorite players like Jaz Shelley and Lincoln native Alexis Markowski.
So, in her seventh season as coach, Williams decided it was time to put herself out there and ask for a huge crowd.
"Watching some of those big crowds (with) 12,000 and 13,000 fans turning up at other places in our league we really felt like that Husker Nation can flex their muscles and show the same," Williams said.
It helps that Iowa has one of the most exciting players in the sport with high-scoring, deep shooting and smooth passing guard Caitlin Clark.
Clark and the Hawkeyes draw a big crowd in many arenas. When Iowa goes on the road for a Big Ten game, the attendance goes up by about 3,200 spectators over the opponents' season average.
Clark ranks No. 2 in the nation in scoring (27.2 per game), No. 1 in assists (8.3 per game) and No. 4 in three-pointers (3.19 per game).
Clark has been great for women's basketball and the Big Ten, Williams said.
"She's an absolutely incredible scorer," she said.
In six games against Nebraska, Clark has never scored fewer than 31 points, averaging 35. She's combined to shoot 23-for-55 on three-pointers and has 47 assists. And the Hawkeyes are 6-0 in those games.
"She's a very special player that I don't feel alone in being unable to solve the puzzle," Williams said. "I've watched enough film on her to know that there are a lot of people trying a lot of different ways to slow her down. It's easy to talk about, and not so easy to actually do."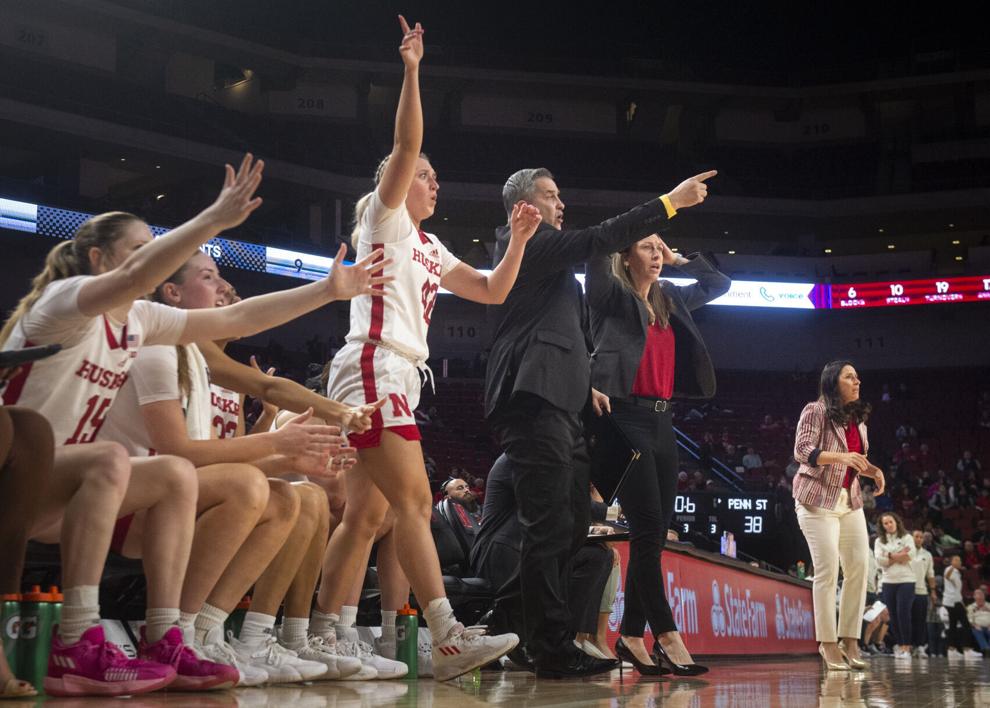 Iowa leads the nation in scoring (88.6 per game). Last month, Nebraska saw how quickly Iowa can go off. Nebraska led by six points after the first quarter, but then Iowa outscored the Huskers 26-9 in the next quarter and won 80-76.
Clark is the show, but any young basketball player at PBA on Saturday should also fix their eyes on Monica Czizano, the Iowa senior who is one of the best centers in the nation.
She's made a remarkable 66.7% of her shots this season (184-276). Most of those shots come on great attempts near the basket. She averages 17.7 points per game.
Czinano gets a lot of great scoring chances because of the attention Clark commands — and also Clark's elite passing — but Czinao still puts in the work.
Williams is wowed by what Czinao does to set herself up for success.
"She has incredible footwork," Williams said. "She's got really good, quick feet and great balance. So by the time the ball is touching her hands on a catch she's already halfway into her move. It makes it a lot more difficult to be moving into defensive positioning after that."
Iowa (21-5, 13-2 Big Ten); ppg.
G – Caitlin Clark 6-0 Jr. 27.2
G – Gabbie Marshall 5-9 Sr. 4.4
G – Kate Martin 6-0 Sr. 6.8
F – McKenna Warnock 6-1 Sr. 11.5
C – Monika Czinano 6-3 Sr. 17.7
Nebraska (14-12, 6-9); ppg
G – Jaz Shelley 5-9 Jr. 13.5
G – Maddie Krull 5-9 So. 5.9
G – Sam Haiby 5-9 Sr. 10.4
F – Isabelle Bourne 6-2 Jr. 12.2
C –Alexis Markowski 6-3 So. 12.3
Photos: Nebraska women host Illinois at PBA
Illinois vs Nebraska, 2.9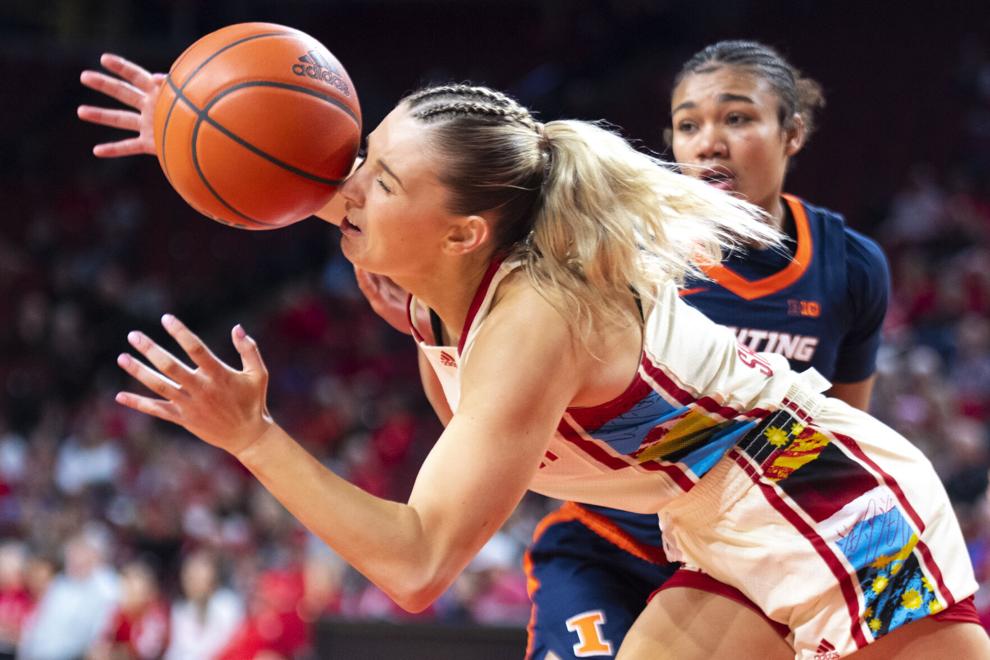 Illinois vs Nebraska, 2.9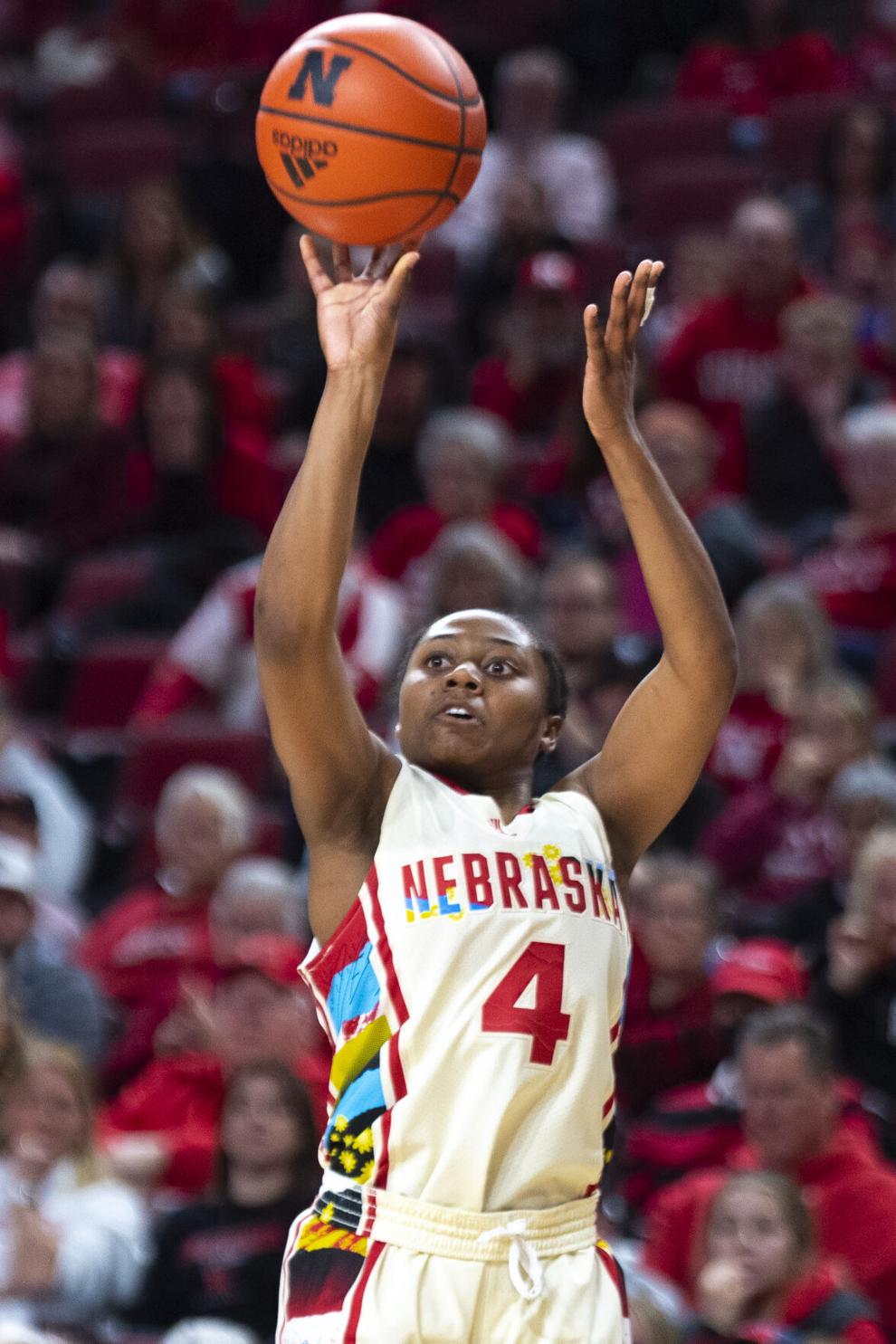 Illinois vs Nebraska, 2.9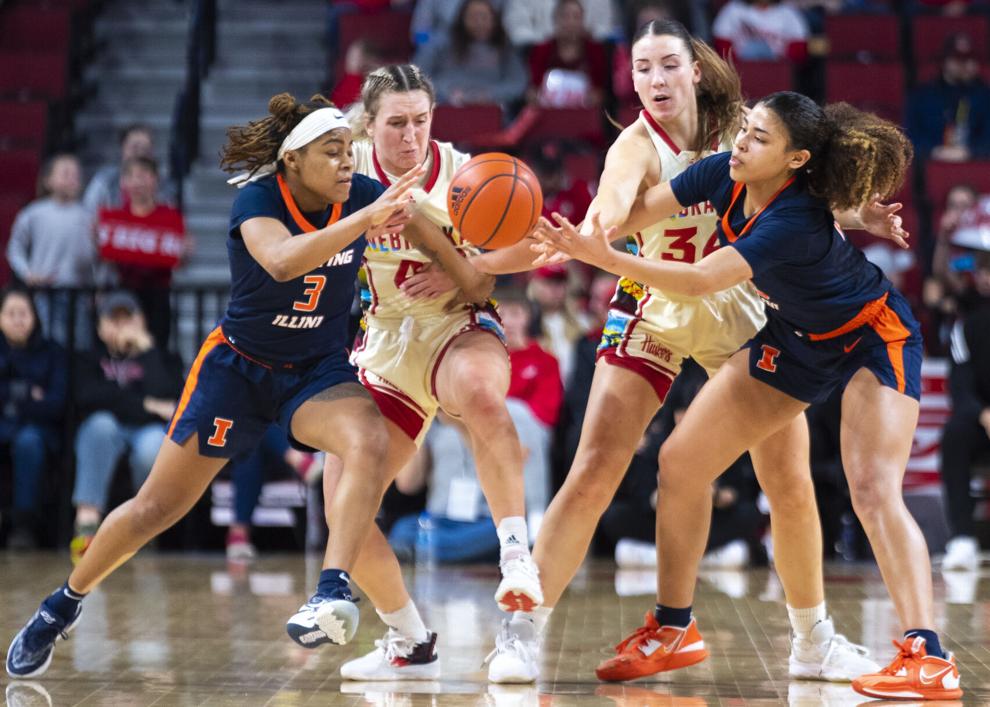 Illinois vs Nebraska, 2.9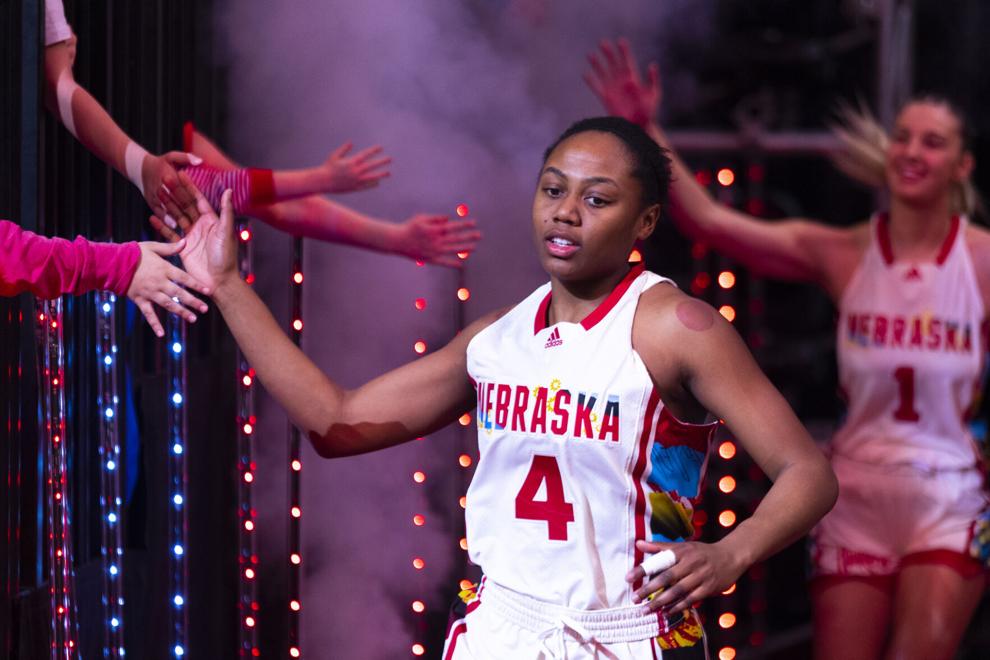 Illinois vs Nebraska, 2.9
Illinois vs Nebraska, 2.9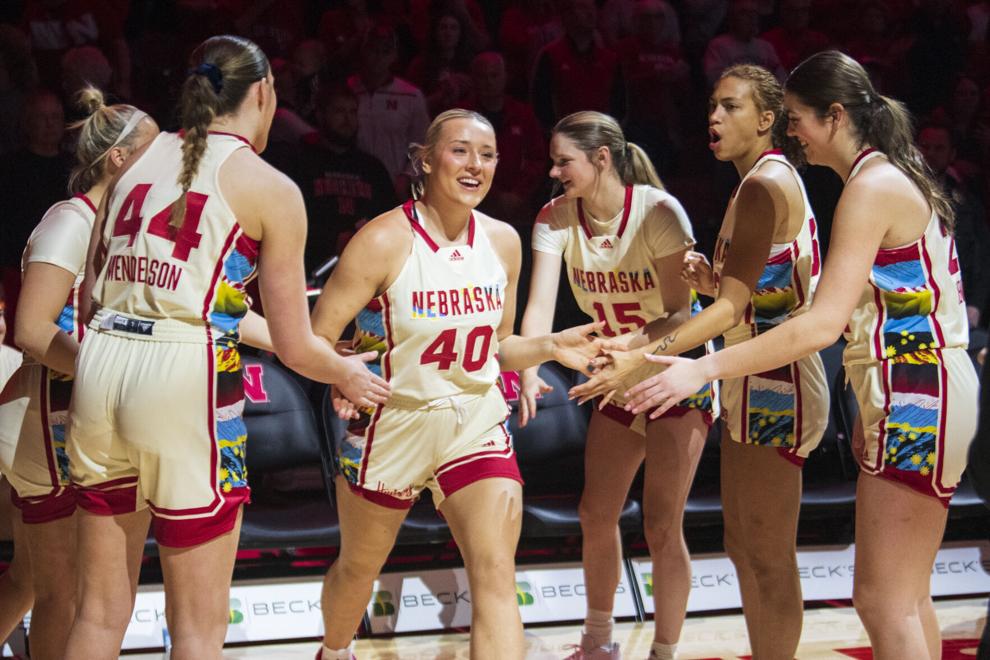 Illinois vs Nebraska, 2.9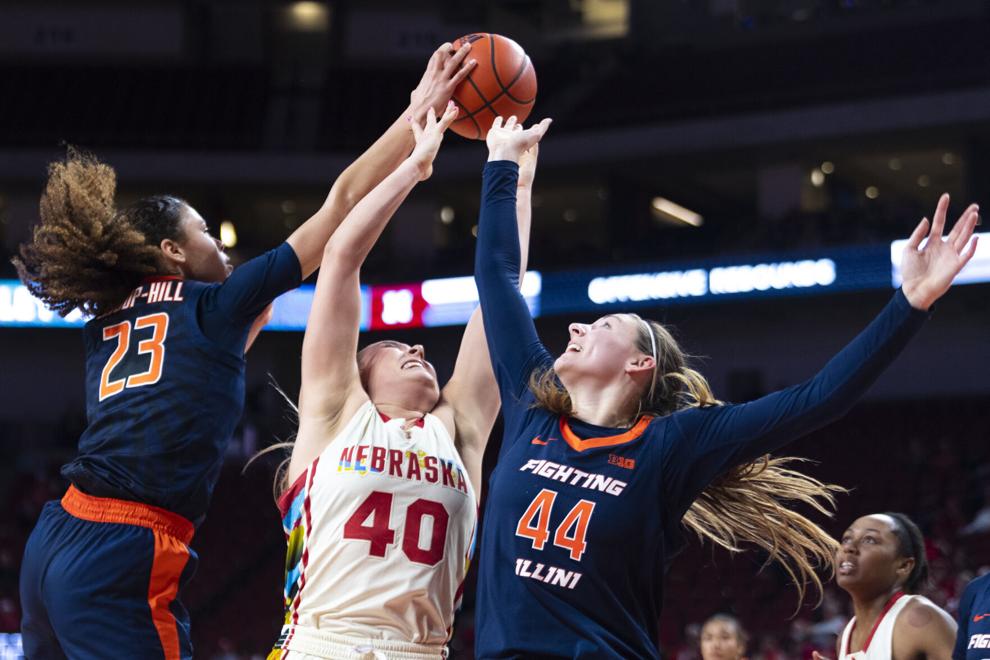 Illinois vs Nebraska, 2.9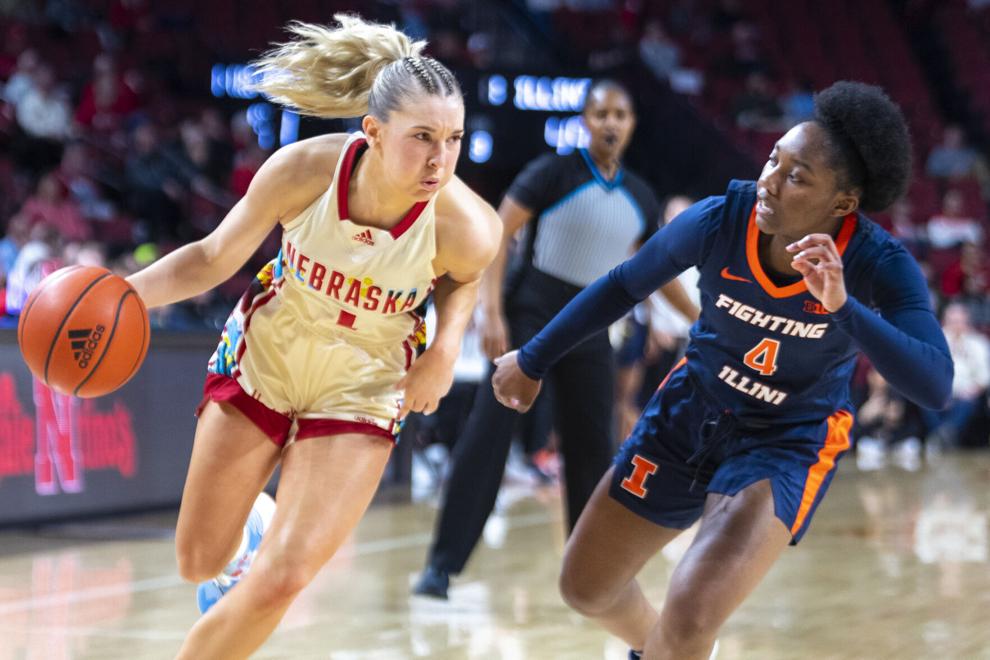 Illinois vs Nebraska, 2.9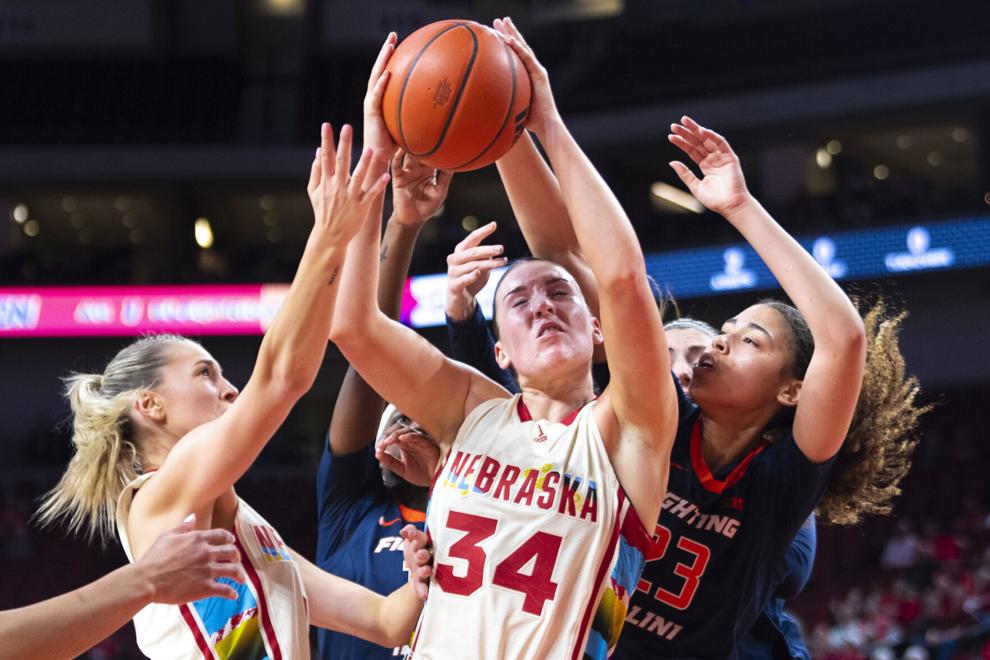 Illinois vs Nebraska, 2.9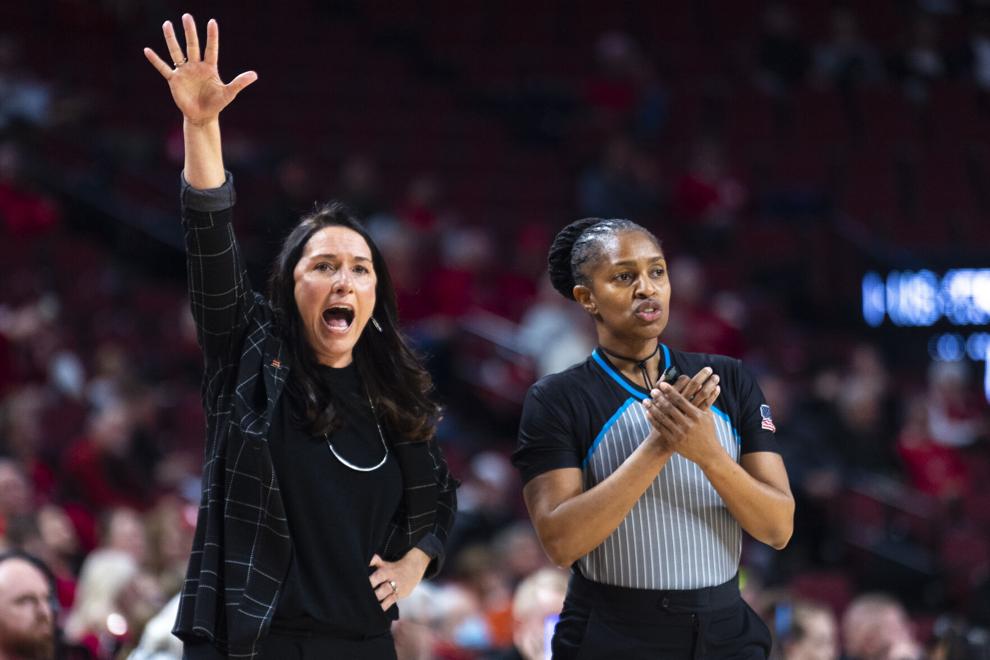 Illinois vs Nebraska, 2.9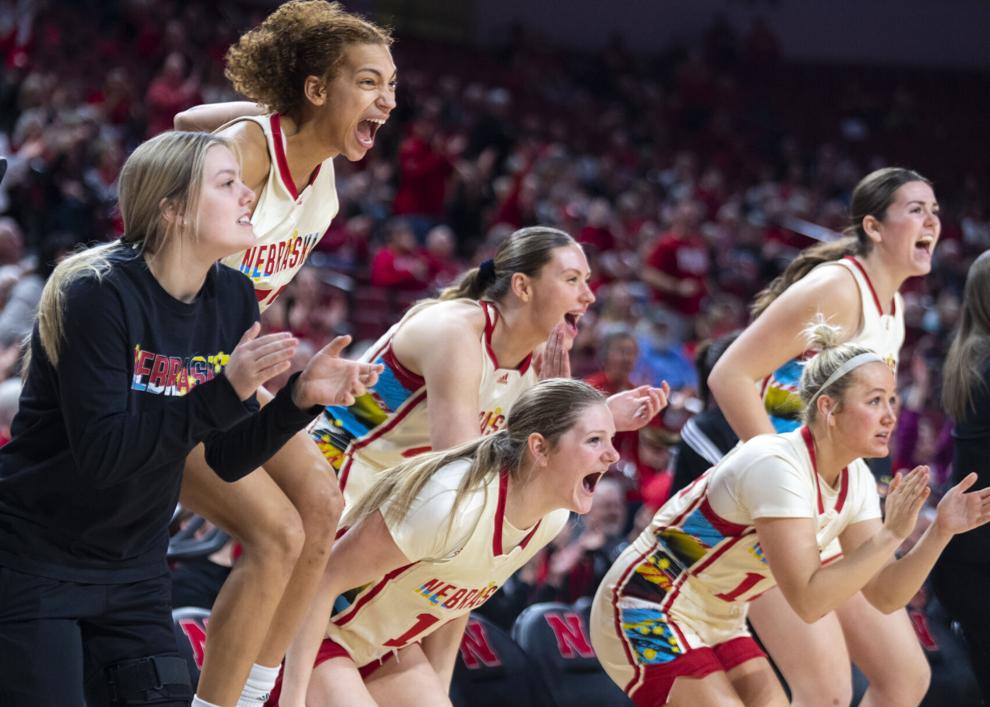 Illinois vs Nebraska, 2.9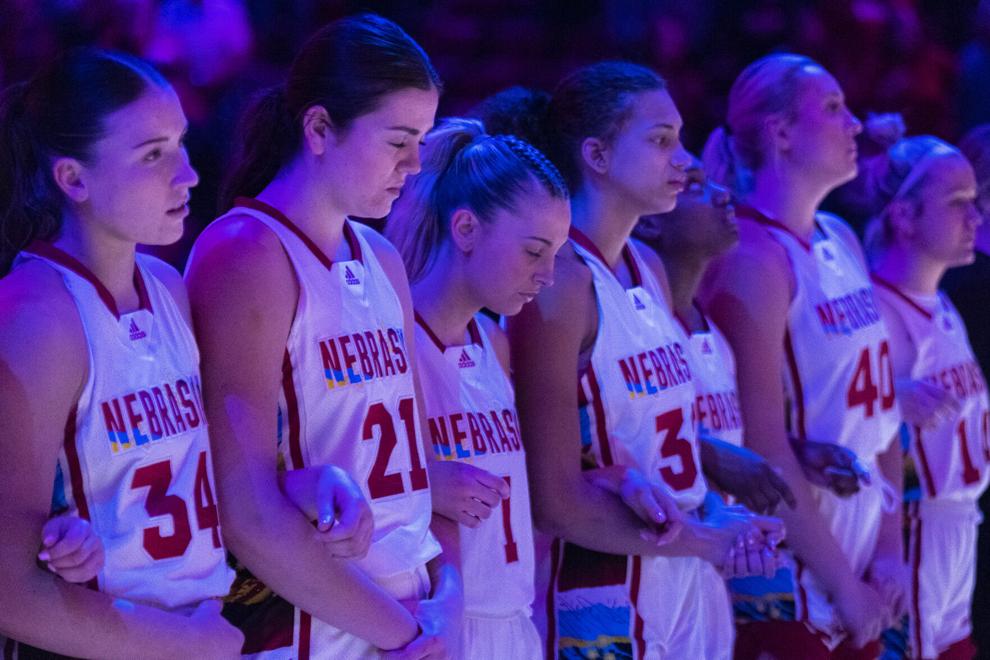 Illinois vs Nebraska, 2.9