The Canadian teams turned in different results on the opening day of the 2023 ParaVolley Pan America Zonal Championships, as the men's team won 3-0 (25-11, 25-17, 25-11) over newcomers Argentina, while the women lost a five-set (21-25, 18-25, 25-16, 25-17, 15-12) battle to reigning Paralympic champions the United States at Saville Community Sports Centre on Tuesday.
Four men's teams are competing for one Paralympic berth, while Canada and USA are battling it out on the women's side for a place in the Paris 2024 Paralympic Games.
The Canadian men got off to a good start in the tournament with a straight-set win on their home court. Argentina put up a good fight on their debut with a string of points scored against an experienced Canadian side.
"It's always good to start with a win. We haven't competed in a bit, so we started with the 'W' and we look to carry that forward. Argentina doesn't have a ton of international experience, so at times it was scrappy and less traditional system play than what you normally see. So the focus is more on our side and we did a decent job today," Canada captain Doug Learoyd said.
Earlier in the day, Brazil endured their tightly contested encounter with the United States, posting a 3-1 (25-20, 22-25, 25-19, 25-23) victory.
The day ended in descending fashion as the Canadian women's team lost momentum after a strong 2-0 start, but they were hoping to build off the positives in their game, as they head to their second bout in their five-match series with the United States.
"This means a lot to us. This is the first match of five and we played like it was a final. I don't think maintaining energy or intensity will be an issue, I think it's about finding a way to stay calm at times. It is hard when you are up 2-0 then you lose, but I am proud of the way we battled back in the fifth set. That's where we have to draw some strength and energy from and get back to implementing our game plan," Canada women's team head coach Nicole Ban said.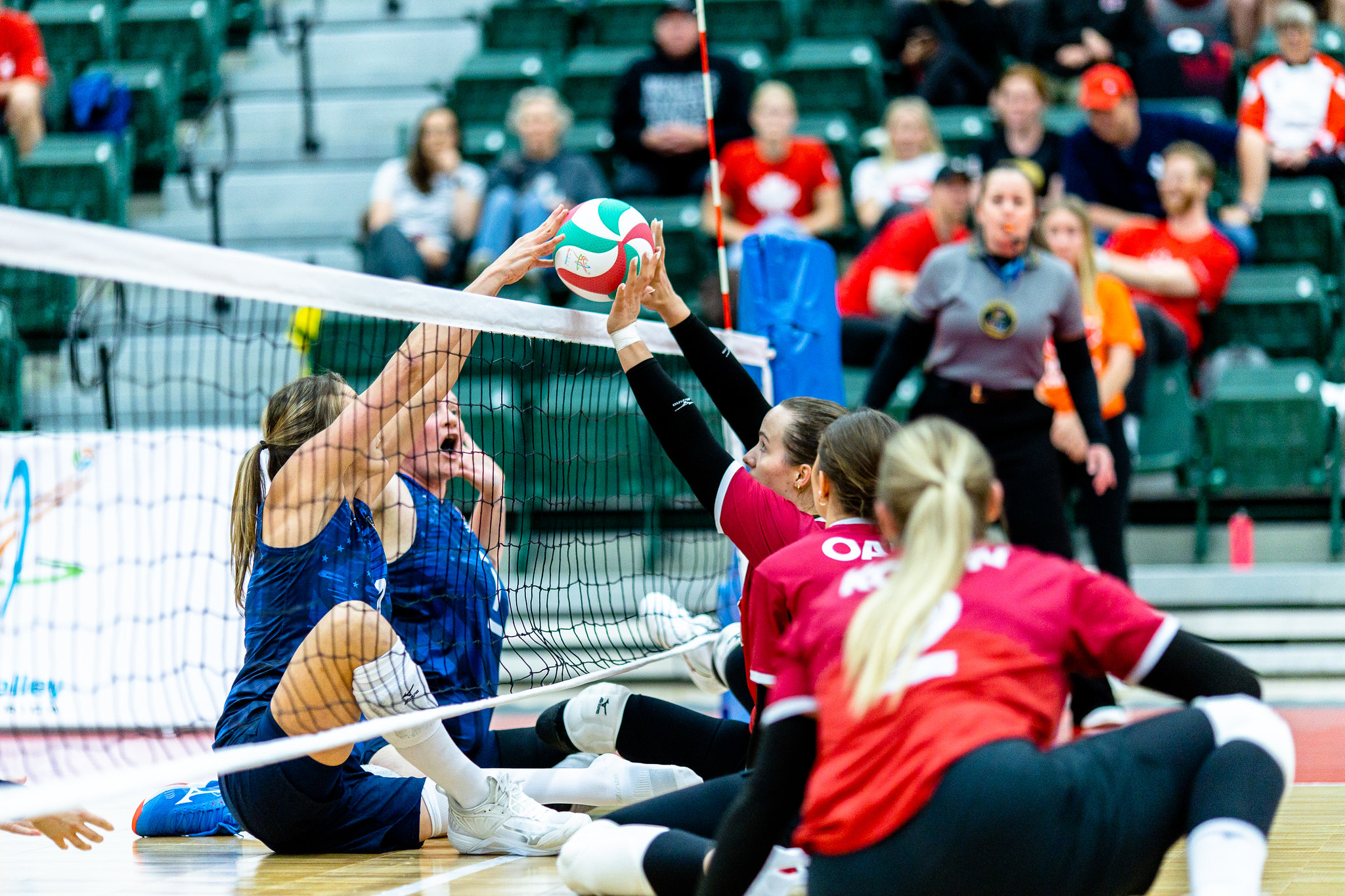 A South American derby will open Wednesday's schedule as Brazil and Argentina play at 14:00 local time. The second match of Canada and USA in the women's tournament will be played at 16:40, followed by the North American men's clash between Canada and USA at 19:00.
Photo source: ParaVolley Pan America