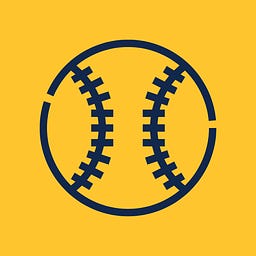 The 2022 season has passed the three-quarters mark, and we still don't know who is going to win the Cy Young Award in either league.
It's common for a frontrunner to have broken away from the pack by late August, yet there has been no such surge this year. Both leagues feature a pair of candidates with solid credentials.
The American League race is a virtual tie, based on my calculations of base value. The ageless ace of the Houston Astros, Justin Verlander, leads the AL with a BV of minus-95, which means he has surrendered 95 fewer bases than the typical big-league pitcher under the same circumstances.
That's an impressive feat. But Verlander's young counterpart with the Tampa Bay Rays, Shane McClanahan, is right on his heels at minus-94.
The gap is a bit wider, though not substantial, in the National League. Sandy Alcantara of the Miami Marlins is setting the pace with a base value of minus-92. The runner-up is Max Fried of the Atlanta Braves at minus-84.
All statistics are as of August 21, the precise day on which the 2022 season was 75 percent complete. I presented comparable statistics for hitters, using the same cutoff, in last Tuesday's newsletter.
This is the point at which I explain base value. The first step in determining a pitcher's BV is the calculation of his ratio of bases allowed per out, abbreviated as BPO. This is the process: (1) Count the number of bases a pitcher allowed through hits, walks, hit batsmen, stolen bases, sacrifice hits, and sacrifice flies. (2) Count the number of outs the pitcher accumulated. (3) Divide the total of bases by the number of outs.
The typical big-league pitcher gave up .661 bases per out during the first three-quarters of 2022. Verlander allowed 190 bases and secured 431 outs, yielding a tiny BPO of just .441.
BV is calculated by multiplying a given pitcher's outs by the BPO for all pitchers. The average pitcher in Verlander's shoes would have surrendered 285 bases (431 outs times a .661 BPO). His actual total of 190 bases is 95 is below the norm, which is his BV.
It's always important to remember, of course, that BV works two ways. Batters strive for the highest positive number, but the pitchers listed today aim to dive as deep into negative territory as possible.
Scroll down for several pitching breakdowns, starting with the 10 leaders in base value at the three-quarters mark in each league, followed by the pitchers with the worst BVs. The final two lists contain the best and worst BVs for each of the 30 clubs as of August 21.
A new installment will arrive in your email each Tuesday and Friday morning