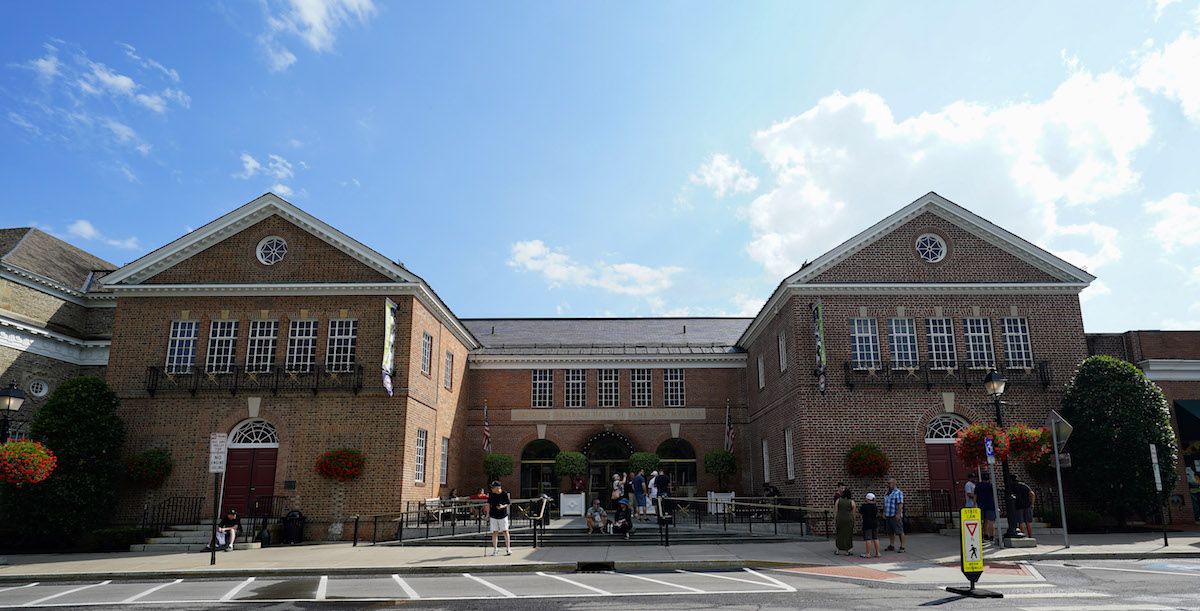 Picking up where I left off from Thursday's installment, while starting pitchers born in the 1960s are better represented in the Hall of Fame than those born in the '50s or '70s — but still far below levels from earlier decades — the period produced a handful of standouts who aren't in. Some are outside because they didn't have longevity in their favor due to injuries and other interruptions. They all went one-and-done on BBWAA ballots because they were far short of 300 wins at a time when the writers were only electing such pitchers. "Traditional" JAWS didn't favor them either, but some of them look like much stronger candidates via S-JAWS, most notably the pair featured here, Kevin Brown and David Cone.
From the previous piece, here's how they stand among the pitchers born in the Sixties:
Starting Pitchers Born 1960-1969
| Name | Born | WAR | WAR7 | WAR7Adj | JAWS | S-JAWS | Yrs | W-L | ERA | ERA+ |
| --- | --- | --- | --- | --- | --- | --- | --- | --- | --- | --- |
| Roger Clemens | 1962 | 139.2 | 65.9 | 64.0 | 102.6 | 101.6 | 1984-2007 | 354-184 | 3.12 | 143 |
| Greg Maddux+ | 1966 | 106.6 | 56.3 | 55.6 | 81.4 | 81.1 | 1986-2008 | 355-227 | 3.16 | 132 |
| Randy Johnson+ | 1963 | 101.1 | 61.5 | 60.4 | 81.3 | 80.8 | 1988-2009 | 303-166 | 3.29 | 135 |
| Mike Mussina+ | 1968 | 82.8 | 44.5 | 44.5 | 63.6 | 63.6 | 1991-2008 | 270-153 | 3.68 | 123 |
| Curt Schilling | 1966 | 79.5 | 48.6 | 47.5 | 64.0 | 63.5 | 1988-2007 | 216-146 | 3.46 | 127 |
| Tom Glavine+ | 1966 | 80.7 | 44.1 | 44.1 | 62.4 | 62.4 | 1987-2008 | 305-203 | 3.54 | 118 |
| >Kevin Brown | 1965 | 67.8 | 45.2 | 44.6 | 56.5 | 56.2 | 1986-2005 | 211-144 | 3.28 | 127 |
| John Smoltz+ | 1967 | 69.0 | 38.7 | 38.5 | 53.9 | 53.7 | 1988-2009 | 213-155 | 3.33 | 125 |
| David Cone | 1963 | 62.3 | 43.4 | 43.3 | 52.8 | 52.8 | 1986-2003 | 194-126 | 3.46 | 121 |
| Bret Saberhagen | 1964 | 58.9 | 43.1 | 42.3 | 51.0 | 50.6 | 1984-2001 | 167-117 | 3.34 | 126 |
| Kevin Appier | 1967 | 54.5 | 43.1 | 43.1 | 48.8 | 48.8 | 1989-2004 | 169-137 | 3.74 | 121 |
| Chuck Finley | 1962 | 57.9 | 39.5 | 39.5 | 48.7 | 48.7 | 1986-2002 | 200-173 | 3.85 | 115 |
| Dwight Gooden | 1964 | 52.9 | 38.9 | 37.7 | 45.9 | 45.3 | 1984-2000 | 194-112 | 3.51 | 111 |
SOURCE: Baseball-Reference
And here's how they fare in the rankings via S-JAWS, with a few previously highlighted players thrown in:
JAWS vs. S-JAWS Ranking Comparison
| Pitcher | JAWS | S-JAWS | JAW Rk | S-JAWS Rk | Change | Ahead J | Ahead S |
| --- | --- | --- | --- | --- | --- | --- | --- |
| Kevin Brown | 56.5 | 56.2 | 51 | 33 | 18 | 36 | 25 |
| Luis Tiant | 55.1 | 53.7 | 59 | 44 | 15 | 40 | 32 |
| David Cone | 52.8 | 52.8 | 65 | 48 | 17 | 45 | 35 |
| Bret Saberhagen | 51.0 | 50.6 | 69 | 57 | 12 | 46 | 41 |
| Dave Stieb | 50.4 | 49.1 | 72 | 63 | 9 | 47 | 44 |
| Kevin Appier | 48.8 | 48.8 | 76 | 65 | 11 | 49 | 45 |
| Chuck Finley | 48.7 | 48.7 | 77 | 67 | 10 | 49 | 46 |
| Orel Hershiser | 48.1 | 47.6 | 82 | 75 | 7 | 49 | 47 |
| Dwight Gooden | 46.0 | 45.4 | 91 | 87 | 4 | 51 | 49 |
Above J and Above S refer to the number of Hall of Fame starting pitchers (out of 66) who rank higher than the pitcher in question in the JAWS and S-JAWS ranking (e.g., Brown is outranked by 36 enshrined starters via JAWS, 25 via S-JAWS)
It's possible but not probable that either or both of these pitchers could be included in the upcoming Contemporary Baseball ballot, for players who made their greatest impacts in the game from 1980 onward, but the eight-player dance card looks quite full if Clemens, Schilling, Barry Bonds, Fred McGriff, Dwight Evans, and Lou Whitaker are all included. We'll find out in November.
David Cone
Evolving from a brash young punk to a mercenary marksman to a sage elder statesman, Cone stands as one of the top strikeout pitchers of his era, a vital member of five world champions, and a mainstay of New York baseball for over a decade. The Kansas City native was drafted in the third round by the hometown Royals straight out of high school in 1981, a year before Saberhagen. Injuries and control problems slowed his climb, but he was still just 23 when he debuted with the defending world champions in June 1986. He made 11 appearances, all in relief.
Awash in young starting pitching, the Royals traded Cone to the Mets — another defending world champion — along with outfielder Chris Jelic for catcher Ed Hearn and pitchers Rick Anderson and Mauro Gozzo. The deal might rank as Royals general manager John Schuerholz's all-time worst; the trio played in just 26 games for the Royals. Cone split 1987 between the Mets rotation, bullpen, and the disabled list, losing 10 weeks to a broken pinky but posting a 3.71 ERA in 99.1 innings. He caught fire with a move from the bullpen to the rotation in May 1988 and went 20-3 while finishing second to Hershiser in ERA (2.22) and WAR (5.5) and second in strikeouts to Nolan Ryan (213). Along the way, he unveiled a weapon that would remain a favorite, a side-armed slider with a unique name: the Laredo, a reference to the south part of Texas by the Mexican border. "Any pitch that comes from down under, that he drops down on, he calls a Laredo," explained Mel Stottlemyre, his pitching coach with both New York teams.
Cone made the NL All-Star team and finished third in the 1988 Cy Young voting, but not before providing some bulletin board fodder during the NLCS via a ghostwritten New York Daily News column in which he said that Dodgers closer Jay Howell "reminded us of a high school pitcher." The Dodgers had lost 10 of 11 regular season games to the Mets, but beat up Cone in Game 2, after which the pitcher apologized and announced his literary retirement. While he rebounded with a complete game victory in Game 6, Hershiser shut out the Mets in Game 7.
Pitching for a Mets club that was headed downward, Cone led the majors in strikeouts annually from 1990-92 (tied with Clemens in '91), but the end of his tenure with the team was marred by two allegations of sexual misconduct. One was punctuated by a record-tying 19-strikeout performance in Philadelphia on the last day of the 1991 season, as police waited to question him in connection with a rape investigation. The other was in a civil suit centered around allegations that he exposed himself to two women and masturbated in front of them in the Mets' bullpen ("Weird Sex Act in Bullpen" blared the New York Post headline). While both cases were dropped, Cone was wearing out his welcome in New York. Traded to the Blue Jays for Jeff Kent and Ryan Thompson on August 27, 1992, he made seven regular season and four postseason starts for the Blue Jays, including a strong six-inning showing in the World Series-clinching Game 6 against the Braves. He finished the year 17-10 with a 2.81 ERA, a career- and major league-high 261 strikeouts, and 7.0 WAR.
A free agent that winter, Cone returned to Kansas City on a three-year, $18 million deal. He totaled 14.1 WAR in 1993-94, winning the AL Cy Young award in the strike season via a 16-5 record, 2.94 ERA, and an AL-high 6.9 WAR, and gained even more attention as the AL's top representative in the Major League Baseball Players Association, as he served as one of the most visible and eloquent spokesmen for the union's cause. That rabble-rousing led the Royals to trade him back to the Blue Jays after the strike ended, but he didn't last the 1995 season in Toronto, instead being shipped to the Yankees on July 27.
Cone went 9-2 with a 3.88 ERA in 13 starts for the Yankees, helping the team reach the postseason for the first time since 1981. After winning his Game 2 start in the Division Series against the Mariners, he carried a 4-2 lead into the eighth inning of the decisive Game 5. A solo homer by Ken Griffey Jr., two walks and a single later, he had passed 140 pitches. Remarkably, manager Buck Showalter kept him in the game to face pinch-hitter Doug Strange, whom he walked to force in the tying run. The Mariners prevailed in 11 innings, and Showalter lost his job, replaced by Joe Torre.
Cone re-signed with the Yankees on a three-year, $19.5 million deal, but an aneurysm in his right arm required surgery, limiting him to just 11 starts in 1996. He spun seven innings of no-hit ball against the A's in his September 2 return before Torre pulled him for his own protection; he had bigger plans for Cone, who helped the Yankees capture their first World Series since 1978 by winning his Game 3 start against the Braves. The righty emerged as Torre's most trusted starter, a key member of a dynasty that would reach the playoffs four more times during the pitcher's tenure, capped by three straight world championships from 1998-2000. More than ever, Cone improvised on the mound, expanding his already wide arsenal — fastball, splitter, slider, curve, changeup — via a variety of arm angles and speeds. His most notable high points included a 20-7, 3.55 ERA performance for the 114-win 1998 juggernaut, a perfect game against the Expos on July 18, 1999, and seven innings of one-hit shutout ball in Game 2 of the World Series with the Braves. But he also slogged through a brutal 2000 campaign (4-14, 6.91 ERA) documented in excruciating detail by Roger Angell in A Pitcher's Story: Innings with David Cone.
Despite that miserable showing, Cone received one last World Series hurrah. Relieving Denny Neagle with two outs in the fifth inning of Game 4, he retired Mike Piazza, who had homered in his previous at-bat, on a popup, and then spent more time in a cathartic postgame press conference than he had on the mound.
Jumping to the rival Red Sox for 2001, Cone salvaged his dignity with a solid 9-7, 4.31 ERA showing highlighted by a September 2 duel against Mussina, his Yankees rotation replacement. Cone held the Yankees scoreless into the ninth before they scratched out an unearned run, the only one of the game. Mussina came within one strike of a perfect game before Carl Everett doubled, but afterwards, Angell described a scene "with the losing pitcher more in triumph and the winner in near-despair." After sitting out 2002, he mounted a brief comeback with the Mets in '03, but an arthritic hip shut him down after just five appearances.
Statistically, Cone stands out thanks to his strikeouts. He ranked among his league's top five in K's 10 times, leading the majors annually from 1990-92. He's 27th all-time at 2,668 despite ranking only 151st in innings (2,898.2), and is an impressive 14th with a 141 K%+ (strikeouts indexed to league average). Additionally, he had seven top-10 finishes in ERA and six top-five finishes in WAR, not to mention five World Series rings (and a 2.12 ERA in 29.2 Series innings), five All-Star appearances, and the Cy Young. Yet his failure to win 200 games doomed his Hall of Fame candidacy. When he landed on the ballot in 2009, voters were still two years away from electing Bert Blyleven, who would become the first starter to gain entry without winning 300 games since 1991. Cone's 3.9% share of the vote wasn't enough to get a second look, and he couldn't appear on an Era Committee ballot until 2019, after his 10-year window of eligibility would have lapsed. He was bypassed for that year's Today's Game ballot, with Hershiser the only pitcher included.
By the version of JAWS I used at the time, based on Baseball Prospectus' WARP, Cone was just a few points below the standard. The bWAR-based version (introduced for the 2013 ballot) pushed him about nine points below the standard. As a pitcher who maxed out at 254 innings, his peak score is virtually untouched with the move to S-JAWS, and he's back to being about four points below the standard, with an impressive set of credentials in the areas not captured by WAR and JAWS. He scores 103 on the Bill James Hall of Fame Monitor, which gives credit for awards, league leads, postseason performance, and so on, where 100 is "a good possibility" and 130 a "virtual cinch." WAR-wise, it's worth remembering that he lost some peak time to the strike, with his 1994 and '95 totals his third- and second-best, respectively. Rankings-wise, he's 48th in S-JAWS. Of the 15 pitchers within 1.5 points of him, 13 are in the Hall of Fame, and the other two are a pair I previously discussed as standing out by the new methodology:
Partial S-JAWS Rankings
SOURCE: Baseball-Reference
+ = Hall of Famer.
Those hurlers (including Griffith, who's enshrined as an executive but wouldn't be out of place as a pitcher) got to Cooperstown a variety of ways, some with longevity, others with high-strikeout dominance and contributions to multiple championships, and many despite years lost to injuries or military service. Cone can hang with this set, and I now believe he belongs in the Hall alongside them. Whether he can even get on the ballot is another matter, though in the long run, his rise as one of the game's most insightful analysts in the broadcast booth bodes well in light of Jim Kaat's 2022 election.
Kevin Brown
A wiry, ornery power sinkerballer, Brown spent 19 years in the majors pitching for six teams, and was the ace of two pennant winners, the 1997 Marlins and '98 Padres, and one world champion (the former). Standing 6-foot-4 with a wingspan of a basketball player, his unorthodox delivery produced great deception and extension from a variety of arm angles and a maximum of effort and spin. He was so intense that Dave Stewart — an intimidating hurler in his own right — likened him to a serial killer.
Brown was drafted out of Georgia Tech by the Rangers with the fourth pick in 1986 draft, behind Jeff King, Greg Swindell and Matt Williams. He barely got his feet wet in the minors (16 innings) before debuting on September 30 of that year with five strong innings against the A's, but it wasn't until 1989 that he stuck in the majors, going 12-9 with a 3.35 ERA and 3.6 WAR. He spent six full seasons as a rotation staple in Texas, most notably earning All-Star honors and Cy Young votes in 1992, when he went 21-11 with a 3.32 ERA (116 ERA+) and 4.8 WAR for a team that went 77-85. For the span, he averaged 208 innings with a 3.80 ERA (108 ERA+) and 2.9 WAR.
Brown reached free agency after the strike-shortened 1994 season and spent the next four years as something of a hired gun, first with a pretty good season in Baltimore (10-9 but with a 133 ERA+ and 4.3 WAR in 1995), and then two brilliant ones in Florida (1996-1997) and one in San Diego (1998). After signing a thee-year, $12.6 million deal with the Marlins, an expansion team that had just completed its third season, he went 17-11 with league best in ERA (1.89) and WAR (7.9) and finished second in the Cy Young voting. While his follow-up season wasn't as strong (16-8, 2.69 ERA, 7.0 WAR), he topped 200 strikeouts for the first time as the upstart Marlins won the NL Wild Card in their fifth season of existence. Brown didn't have a stellar postseason (4.91 ERA in five starts), but did go the distance in the Game 6 NLCS clincher against the Braves, a 140-pitch, 11-hit grind. The extra effort may have led to his being roughed up in two World Series starts; given a similar opportunity to close out Cleveland in Game 6, he was touched for four runs in five innings, though the Marlins prevailed the next night.
The Marlins wasted little time in beginning the dismantling of their championship squad, trading Brown to the Padres on December 15, 1997 in a deal that brought back Derrek Lee. Brown put together a career- and NL-high 8.6 WAR season (9.1 including offense) via an 18-7 record and a 2.38 ERA, but placed third behind Glavine (20-7, 2.47 ERA) and Trevor Hoffman (53 saves, 1.48 ERA) in a tight Cy Young vote. He sparkled early in the playoffs, striking out 16 Astros in the Division Series opener, and another 11 Braves in an NLCS Game 2 shutout, but he couldn't beat the 114-win Yankees in the World Series.
Brown hit free agency with great momentum, and became baseball's first $100 million player, with a $105-million, seven-year deal — a shocker given that he was headed into his age-34 season. The contract painted a target on Brown's back, and neither the pact nor the pitcher aged well. Brown won his second ERA title with a 2.58 mark in his second season in Dodger blue, but he made just 29 starts in 2001-02 due to a herniated disc, a flexor pronator strain, and a sprained ulnar collateral ligament, the first two of which required surgeries.
Brown made a solid comeback in 2003, finishing second in the league with a 2.39 ERA and 4.5 WAR. With two years and about $31 million remaining on his deal, the Dodgers foisted him on the Yankees, who needed to replace the departing Andy Pettitte. Brown's years in pinstripes were unhappy ones, to say the least; he was limited to just 22 starts in 2004 by further back woes, and late in the year, broke his non-pitching hand punching a clubhouse wall, one of many instances of him destroying clubhouses in a rage. He tried to gut it out, making a strong start in the Division Series against the Twins, but had two terrible starts in the ALCS against the Red Sox, one in the Yankees' Game 3 win, the other in their Game 7 loss, enabling an unprecedented comeback from a three-games-to-none margin and forever casting him as a pariah in the Bronx. That made Brown's life no easier when he was limited to 13 starts with a 6.50 ERA the following year. Nobody gave him a farewell tour, and in a nasty coda to his career, he was named in the Mitchell Report in December 2007 for multiple purchases of performance-enhancing drugs, not only human growth hormone (Kirk Radomski characterized him as "very knowledgeable" on the subject) but also Deca-Durabolin, an anabolic steroid.
Brown landed on the BBWAA ballot in 2011, the same year that Blyleven would become the first non-300 win starter elected in 20 years, that in his 14th year on the ballot. Between his comparatively low win total for a Hall of Famer, his lack of Cy Youngs, modest postseason record (5-5, 4.19 ERA), acrimonious relationship with the media, and the Mitchell Report mention, he didn't stand a snowball's chance in hell of being elected, but even so, his falling off the ballot with 2.1% rated as a surprise.
Brown was about four points short of the BP-era JAWS standard and is about five points short on traditional JAWS, but just 0.6 short via S-JAWS, where he's 32nd. By WAR, he ranked among the league's top three five times, and his peak score suffers only minimally with the change. Among the pitchers I've profiled in this series, Rick Reuschel is the only one from the 20th or 21st century who ranks higher (56.6 S-JAWS, one spot above him). As a candidate, Brown has much more fame (and infamy) than Reuschel, including a 93-49 edge on the Hall of Fame Monitor.
This is the first time Brown is eligible to appear on an Era Committee ballot; he couldn't do so until his 10-year run on the BBWAA one would have finished. That's not to say that he'll definitely be on given the aforementioned logjam, and I'm not so sure the Historical Overview Committee has the appetite to inject more PED-linked candidates into the mix so long as the spirit of Joe Morgan hovers over the proceedings. By my standards, the fact that his PED allegations date to the pre-testing era wouldn't be an impediment to my support, but I'm not holding my breath that he'll be on the ballot.