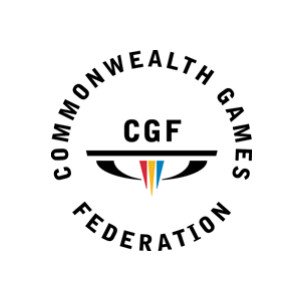 The Commonwealth Games is a multi-sports event which is held once every four years. It's often referred to as the 'Friendly Games'.
But what is the Commonwealth?
The Commonwealth is an association of independent sovereign states spread over every continent of the world and their two billion people make up 30% of the world's population with many different faiths, races, languages, cultures and traditions.
The Commonwealth Games Federation (CGF) is the organisation responsible for the direction and control of the Commonwealth Games and they award the Games to a host city.
The Commonwealth Games Associations are 71 recognised organisations responsible for preparing, selecting and sending a team of athletes and support staff to compete in the Games.
They are…
Africa
Botswana, Cameroon, Ghana, Kenya, Lesotho, Malawi, Mauritius, Mozambique, Namibia, Nigeria, Rwanda, Seychelles, Sierra Leone, South Africa, Swaziland, Tanzania, Uganda, Zambia
Americas
Belize, Bermuda, Canada, Falkland Islands, Guyana, St. Helena
Asia
Bangladesh, Brunei Darussalam, India, Malaysia, Maldives, Pakistan, Singapore, Sri Lanka
Caribbean
Anguilla, Antigua & Barbuda, Bahamas, Barbados, British Virgin Islands, Cayman Islands, Dominica, Grenada, Jamaica, Montserrat, St. Kitts & Nevis, St. Lucia, St. Vincent & The Grenadines, Trinidad & Tobago, Turks & Caicos Islands
Europe
Cyprus, England, Gibraltar, Guernsey, Isle of Man, Jersey, Malta, Northern Ireland, Scotland, Wales
Oceania
Australia, Cook Islands, Fiji, Kiribati, Nauru, New Zealand, Niue, Norfolk Island, Papua New Guinea, Samoa, Solomon Islands, Tonga, Tuvalu, Vanuatu
The first Commonwealth Games were held in 1930 in Hamilton, Canada where 11 countries sent 400 athletes to take part in 6 sports and 59 events.
Bobby Robinson, a major influence within athletics in Canada at the time, finally implemented the event that had been talked about amongst Commonwealth nations for over thirty years with the City of Hamilton providing $30,000 to help cover travelling costs of the participating nations.
Since then, the Games have been conducted every four years (except for 1942 and 1946 due to World War II) and the event has seen many changes, not least in its name.
From 1930 to 1950 the Games were known as the British Empire Games, from 1954 until 1966 the British Empire and Commonwealth Games and from 1970 to 1974 they took on the title of British Commonwealth Games.
It was the 1978 Games in Edmonton that saw this unique, world class, multi-sports event change its name to the Commonwealth Games.
Often referred to as the 'Friendly Games' only single competition sports had been on the programme from 1930 up to and including the 1994 Games in Victoria.
The 1998 Games in Kuala Lumpur saw the introduction of team sports, whilst the 2002 Games in Manchester introduced a limited number of full medal events for elite athletes with a disability (EAD).
Only 6 sports made up the Programme of the first Commonwealth Games in Hamilton 1930…
Aquatics (Swimming & Diving)
Athletics
Boxing
Lawn Bowls
Rowing and
Wrestling
But now each city hosting the Games must include a minimum of 10 core sports…
Aquatics (Swimming)
Athletics
Badminton
Boxing (Men) with an option to add Women's events
Hockey (Men & Women)
Lawn Bowls
Netball (Women)
Rugby Sevens (Men) with an option to add Women's Sevens
Squash and
Weightlifting
They can also include up to an additional 7 sports from the list of optional sports/disciplines, which are…
Archery
Basketball (Men & Women)
Beach Volleyball (Men & Women)
Canoeing
Cycling (Road and/or Mountain Bike and/or Track)
Diving (as part of Aquatics)
Gymnastics (Artistic and/or Rhythmic)
Judo
Open Water Swimming (as part of Aquatics)
Rowing
Sailing
Shooting (Clay Target and/or Fullbore and/or Pistol & Small Bore)
Softball (Men & Women)
Synchronised Swimming (as part of Aquatics)
Table Tennis
Tennis
Tenpin Bowling
Taekwondo
Triathlon and
Wrestling
The CGF and International Paralympic Committee have also established a list of 4 core Para-Sports for elite athletes with a disability, which host cities must include. They can then include events from up to an additional 3 listed optional Para-Sports but not exceeding 20 events, which must be fully integrated into the overall Sports Programme.
Note: With effect from 2022, table tennis will become one of the compulsory core sports.
Table Tennis first appeared at the Commonwealth Games in Manchester, England in 2002, and has featured in all subsequent Games.
(Table tennis also has its own separate Commonwealth Championships which started in 1971,
and is played once every two years)
The medal winners are as follows…
^ Top of page ^
Men's Singles Event
Year – Location
Gold
Silver
Bronze
2002 – Manchester, England
Segun Toriola (Nigeria)
Johnny Huang (Canada)
Chetan Panduranga Baboor (India)
Yong Jun Duan (Singapore)
2006 – Melbourne, Australia
Sharath Achanta (India)
William Henzell (Australia)
Segun Toriola (Nigeria)
2010 – Delhi, India
Zi Yang (Singapore)
Gao Ning (Singapore)
Sharath Achanta (India)
2014 – Glasgow, Scotland
Jian Zhan (Singapore)
Gao Ning (Singapore)
Liam Pitchford (England)
2018 – Gold Coast, Australia
Gao Ning (Singapore)
Quadri Aruna (Nigeria)
Sharath Achanta (India)
2022 – Birmingham, England
Sharath Achanta (India)
Liam PITCHFORD (England)
Sathiyan GNANASEKARAN (India)
^ Top of page ^
Men's Doubles Event
Year – Location
Gold
Silver
Bronze
2002 – Manchester, England
England
Wales
India and Singapore
2006 – Melbourne, Australia
Nigeria
England
Singapore
2010 – Delhi, India
India
Singapore
England
2014 – Glasgow, Scotland
Gao Ning / Li Hu (Singapore)
Sharath Achanta / Amalraj Anthony (India)
Yang Zi / Jian Zhan (Singapore)
2018 – Gold Coast, Australia
Paul Drinkhall / Liam Pitchford (England)
Sharath Achanta / Sathiyan Gnanasekaran (India)
Harmeet Desai / Sanil Shankar Shetty (India)
2022 – Birmingham, England
Paul Drinkhall / Liam Pitchford (England)
Sharath Achanta / Sathiyan Gnanasekaran (India)
CHEW Zhe Yu Clarence / POH Shao Feng Ethan (Singapore)
^ Top of page ^
^ Top of page ^
Women's Singles Event
Year – Location
Gold
Silver
Bronze
2002 – Manchester, England
Chunli Li (New Zealand)
Jia Wei Li (Singapore)
Paey Fern Sharon Tan (Singapore) /
Jun Hong Jing (Singapore)
2006 – Melbourne, Australia
Xue Ling Zhang (Singapore)
Jia Wei Li (Singapore)
Yan Xu (Singapore)
2010 – Delhi, India
Feng Tianwei (Singapore)
Yu Mengyu (Singapore)
Wang Yuegu (Singapore)
2014 – Glasgow, Scotland
Feng Tianwei (Singapore)
Yu Mengyu (Singapore)
Lin Ye (Singapore)
2018 – Gold Coast, Australia
Manika Batra (India)
Yu Mengyu (Singapore)
Feng Tianwei (Singapore)
2022 – Birmingham, England
Feng Tianwei (Singapore)
ZENG Jian (Singapore)
LIU Yangzi (Australia)
^ Top of page ^
Women's Doubles Event
Year – Location
Gold
Silver
Bronze
2002 – Manchester, England
Singapore
New Zealand
Australia and Singapore
2006 – Melbourne, Australia
Singapore
Singapore
Australia
2010 – Delhi, India
Singapore
Singapore
India
2014 – Glasgow, Scotland
Feng Tianwei / Yu Mengyu (Singapore)
Jian Fang Lay / Miao Miao (Australia)
Anqi Luo / Mo Zhang (Canada)
2018 – Gold Coast, Australia
Feng Tianwei / Yu Mengyu (Singapore)
Manika Batra / Mouma Das (India)
Ho Ying / Karen Lyne (Malaysia)
2022 – Birmingham, England
FENG Tianwei / ZENG Jian (Singapore)
JEE Minhyung / LAY Jian Fang (Australia)
Charlotte CAREY / Anna HURSEY (Wales)
^ Top of page ^
Mixed Doubles Event
Year – Location
Gold
Silver
Bronze
2002 – Manchester, England
Singapore
Australia
New Zealand and Singapore
2006 – Melbourne, Australia
Singapore
Singapore
Singapore
2010 – Delhi, India
Singapore
Singapore
England
2014 – Glasgow, Scotland
Paul Drinkhall / Joanna Drinkhall (England)
Liam Pitchford / Tin Tin Ho (England)
Danny Reed / Kelly Sibley (England)
2018 – Gold Coast, Australia
Gao Ning / Yu Mengyu (Singapore)
Liam Pitchford/Tin Tin Ho (England)
Manika Batra / Sathiyan Gnanasekaran (India)
2022 – Birmingham, England
Sharath Kamal ACHANTA / Sreeja AKULA (India)
CHOONG Javen / LYNE Karen (Malaysia)
CHEW Zhe Yu Clarence / ZENG Jian (Singapore)
All the details and results can be found here…