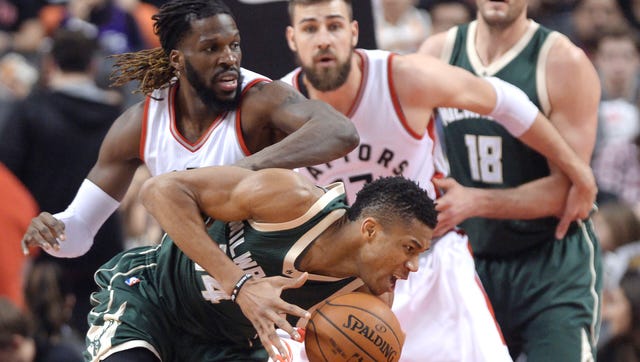 The Milwaukee Bucks are adding former cager Demarre Carroll to their coaching staff, the team formally announced on Tuesday (earlier reported by Yahoo! Sports' Chris Haynes). 
Carroll, 36, will shift to become a new voice in the sidelines after his 11-year professional run within the association. He played in nine NBA teams and carved up an identity as a 3D-role player. 
His arrival in Milwaukee will let him reunite with his former coach Mike Budenholzer, as the two established a partnership in back-to-back seasons from 2013-2015 in the Atlanta Hawks. Under Budenholzer, Carroll played perhaps the best season in his career as a member of the 2014-2015 Hawks that went for a 60-win regular season, averaging 12.6 points, 5.3 boards, 1.3 steals and 39.5 percent shooting from three. 
One season after being dethroned as world champions, Giannis Antetokounmpo and the Bucks are heavily considered to be back on top of the league's title-contending circle for the upcoming season.