The Brewers announced to reporters, including Adam McCalvy of MLB.com, that they have signed first baseman Luke Voit to a one-year deal with a club option for 2024. The financial terms aren't publicly known at this time. In a corresponding move, infielder Keston Hiura was designated for assignment. Additionally, infielder Abraham Toro was optioned to the minors and outfielder Sal Frelick was reassigned to minor league camp. The Brewers also announced that infielder Brice Turang has made the Opening Day roster.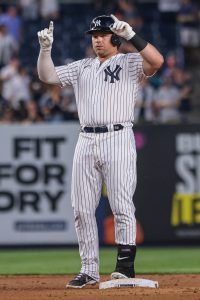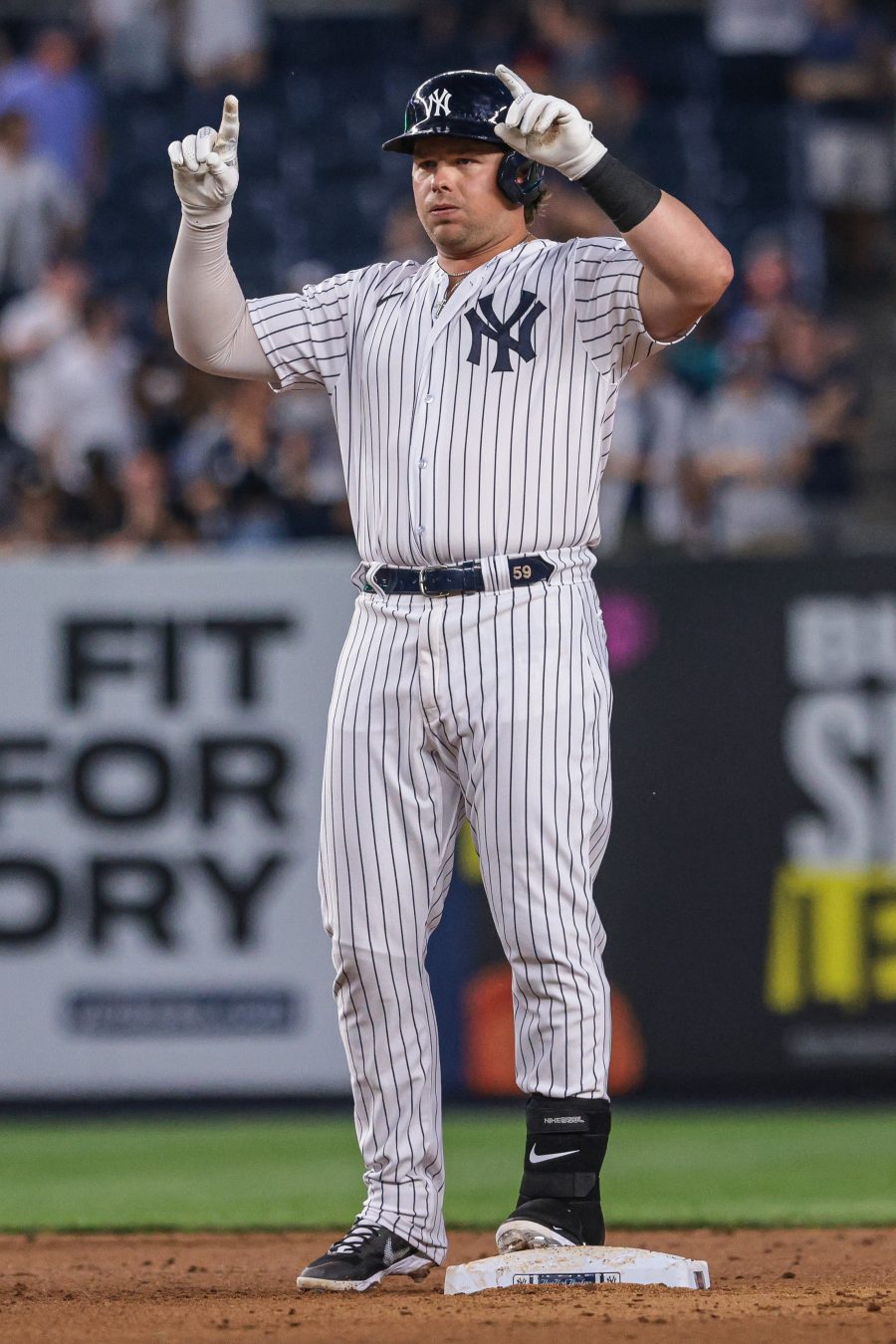 Voit, 32, has previously been in camp with the Brewers on a minor league deal, though it afforded him the ability to opt-out and pursue opportunities elsewhere. Though he initially agreed to kick that decision down the road, he eventually triggered his opt-out and returned to the open market. However, the Brewers didn't want him to get away and have now brought him back aboard with a major league deal and an option for 2024. Even if they turn that option down, they could still retain Voit via arbitration since he will still be shy of six years' service time at the end of the season.
The slugger has previously been one of the most potent bats in the league but is coming off a couple of years that weren't quite as strong. He actually led the majors in home runs in the shortened 2020 season, going over the fence 22 times. His .277/.338/.610 batting line that year amounted to a wRC+ of 153, indicating he was 53% better than the league average hitter. But in 2021, he dealt with knee injuries for much of the year and struggled when he wasn't on the IL. The Yanks eventually supplanted him at first by acquiring Anthony Rizzo, trading Voit to the Padres going into 2022.
Voit stayed healthy enough to get into 135 game last year, eventually hitting 22 home runs, but with lesser results overall. He struck out in 31.5% of his plate appearances and hit .226/.308/.402 for a wRC+ of 102. That included a midseason trade to the Nationals in the Juan Soto deal, after Eric Hosmer used his limited no-trade clause to take himself out of it. The Nats could have kept him around via arbitration, with MLBTR contributor Matt Swartz projecting an $8.2MM salary, though they non-tendered him instead.
The Brewers have a left-handed hitter at first base in Rowdy Tellez and their outfield/designated hitter mix contains further lefties in Christian Yelich, Jesse Winker and Garrett Mitchell. Voit's right-handed bat would seem at first glance to make a good fit for that group in a platoon role, though he actually has modest reverse splits in his career. He's hit .262/.347/.491 against righties in his career for a 129 wRC+. Against southpaws, he's hit .236/.329/.439, for a 110 wRC+, still above average but less than his work against righties. However he's deployed, he'll look to get back on track with his new club after a couple of trying seasons.
As for Hiura, 26, he made a big splash with his debut in 2019, hitting 19 home runs in just 84 games. He's continued to hit for power in the seasons since but with mounting strikeout issues that have diminished his overall production. Last year, he hit 14 homers in just 80 games but was also punched out at a 41.7% rate. MLBTR's Steve Adams recently took a detailed look of the Hiura situation, which put the club in an awkward spot because he no longer has options. A few days ago, Hiura was informed that he would not be making the roster.
The Brewers will now have a week to either trade Hiura or try to pass him through waivers. Despite his struggles, it seems possible that another team would be willing to give him a shot based on his huge power output. That could perhaps be a team that isn't expecting to be competitive this year, though it's also possible that injuries could create opportunities elsewhere. In the event that Hiura clears waivers, he would be able to reject an outright assignment, though it's possible he accepts. Players with between three and five years of service time can reject outright assignments but they have to forfeit their salary. Hiura qualified for arbitration for the first time this offseason and agreed to a $2.2MM salary, meaning he'd have to leave that on the table to become a free agent.
As for Turang, 23, he's one of the club's top prospects. Selected in the first round of the 2018 draft, he spent last year in Triple-A. He hit 13 home runs and stole 34 bases, hitting .286/.360/.412 for a wRC+ of 108. Though he's mostly been a shortstop in his time in the minors, he figures to take over the second base job in Milwaukee next to Willy Adames. Turang is already on the 40-man roster so a corresponding move won't be necessary.