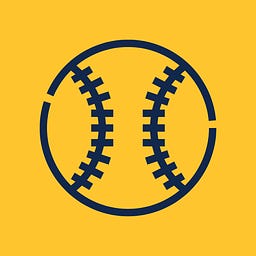 My new book, Cooperstown at the Crossroads, offers a nine-point plan to reinvigorate the National Baseball Hall of Fame. (The book is now available from Niawanda Books.) I'm going into detail about each of my nine proposals on successive Fridays in this newsletter. Today — Point No. 5, a system of separate ratings.
Harmon Killebrew was one of baseball's most feared sluggers between the late 1950s and the early 1970s, renowned for his incredible strength.
"The homers he hit against us would be homers in any park, including Yellowstone," said Baltimore manager Paul Richards. Killebrew retired in 1975 with 573 home runs, the fifth-highest total at the time.
But the longtime star for the Washington Senators and Minnesota Twins wasn't simply a power hitter. Killebrew also had a finely tuned batting eye, which allowed him to lead the American League four times in walks and once in on-base percentage. He was named the AL's Most Valuable Player in 1969, he finished among the four highest vote-getters for MVP in five other seasons, and he became the first player to be voted an All-Star Game starter at three different positions (first base, third base, and left field).
A first-ballot Hall of Famer, right?
Well, no.
A new installment will arrive in your email each Tuesday and Friday morning
Only 22 percent of the players enshrined in Cooperstown's plaque gallery (58 of 268) were admitted in their first year of eligibility. The rest — roughly four of every five — were forced to wait. And Killebrew was among them.
His made his initial appearance on the ballot in 1981, the year that Bob Gibson's ticket was punched. Killebrew finished fourth at 59.6 percent, leaving him 62 votes away from induction. Henry Aaron and Frank Robinson were the clear choices in 1982, while Killebrew treaded water in fourth place at 59.3 percent. Brooks Robinson and Juan Marichal pushed to the front of the line a year later. Killebrew was right behind them, though his 71.9 percent support left him 12 votes short of the prize.
It was all incredibly frustrating and difficult to understand, causing Killebrew to utter a mournful complaint. "I'm not going to hit another home run in my life," he said in 1983. "What I've done is either enough or it isn't enough."
Killebrew finally made it to the Hall of Fame in 1984, as everybody knew he eventually would, though his objection remains relevant today. The election system used by the Baseball Writers' Association of America is patently illogical. Requiring the same candidates to compete against each other in a ceaseless cycle — year after year after year — is a pointless exercise. The same adjective can be applied to the hall's habit of delaying candidates who are widely acknowledged to be virtual locks for induction.
But the BBWAA isn't the only guilty party. The Hall of Fame's committees have been just as bad.
Marvin Miller was a fixture on the Veterans Committee's ballots during the first two decades of the 21st century, usually facing the same opponents. "The next time they have an election like this, it should only be among the people who didn't appear on this ballot," he said on one occasion. "It's ridiculous to say let's do this again for the people who have been retired for many years and failed to get the necessary votes."
The hall, as it frequently does, waited until Miller was dead before inducting him, an unhappy (and inevitable) byproduct of its monotonous cycle. "It takes them too long to vote on these players," said Edd Roush after he was finally ushered into the plaque gallery in 1962.
At least Roush was still among the living when his time came. Several of his predecessors were repeatedly spurned while alive, only to be accepted in the first election after they passed away: Roger Bresnahan and Jimmy Collins in 1945, Herb Pennock in 1948, Harry Heilmann in 1952, and Rabbit Maranville in 1954.
Purists describe the Hall of Fame's election system as a careful winnowing process, which supposedly provides the "wise, judicious guidance" extolled by sportswriter Ken Smith, who served a term as the hall's director.
No candidate is admitted until his accomplishments have been carefully compared to a series of eternal benchmarks — that's what we're told — and if several years of study are required, so be it. "Hall of Fame candidates don't compete against each other," BBWAA voter Moss Klein insisted in 1988. "They compete against all-time standards."
That, of course, is nonsense.
If Harmon Killebrew had been matched against the commonly accepted definition of a Hall of Famer, he would have been inducted immediately in 1981. But candidates do compete against each other, no matter what Klein and other traditionalists might contend. The system required Killebrew to step aside for the likes of Bob Gibson and Henry Aaron. It forced him — for no particular reason — to wait his turn. Hundreds of worthy contenders have done the same.
Enough already. It's time to convert Klein's ideals from empty rhetoric to actual practice. Here's how the new process will work:
The proposed screening subcommittee will produce a list of 20 candidates, which will be distributed to the 99 voting members of the Selection Committee by mid-November. The ballot will be accompanied by a packet that contains detailed information about every contender. The subcommittee will recruit a variety of experts to participate in a series of online panel discussions, offering different perspectives on the 20 finalists. Voters will be encouraged to watch.

The ballot, information packet, and panel discussions will be posted on the Hall of Fame's website, making it possible for fans to collectively participate as the Selection Committee's 100th member.

Voters will be asked to rate the absolute merits of each candidate separately, in contrast to the current practice of matching all finalists against each other on a relative basis. The ballot will instruct the voter to grade each contender on the four-point scale that is so familiar to students everywhere. A score of four points denotes a candidate who is definitely worthy of induction. Three points, slightly lower in quality, yet still a borderline Hall of Famer. Two, a bit below Cooperstown's standards. One, well off the mark. Zero, not at all deserving of consideration.

Voters will be encouraged to give their honest assessments of all finalists. No candidate is guaranteed a return trip to the following year's ballot, so it would be foolish for a voter to follow the old practice of downgrading a solid first-time candidate.

The scores from all 100 voters — the 99 panel members and the collective vote of the fans — will be averaged for each candidate. Anybody with an average of 3.00 points or better will be admitted to the hall, since 3.00 is the equivalent of 75 percent of the highest possible score. Results will be announced in January, just as they are now.
The Hall of Fame's current guidelines prohibit a BBWAA member from voting for more than 10 candidates, but the new process will impose no such limits. If a member of the Selection Committee wants to award four-point ratings to all 20 finalists, he or she is free to do so.
Nor will there be a maximum number of inductees. The hall welcomed 18 newcomers without a fuss in 2006, so why should anybody object if eight or ten candidates — or even more — are admitted under this new system?
Take a look at previous installments of my series on the National Baseball Hall of Fame: