The Junior Classification took place on the 24th of September in DCU Sports Arena.
A massive thank you to Referee Adrian Brown and assistants Niall O'Flaherty and Tony Martin for a fantastic and well-run Junior Classification. Thank you to the Umpires for their officiating and ensuring the event ran so smoothly.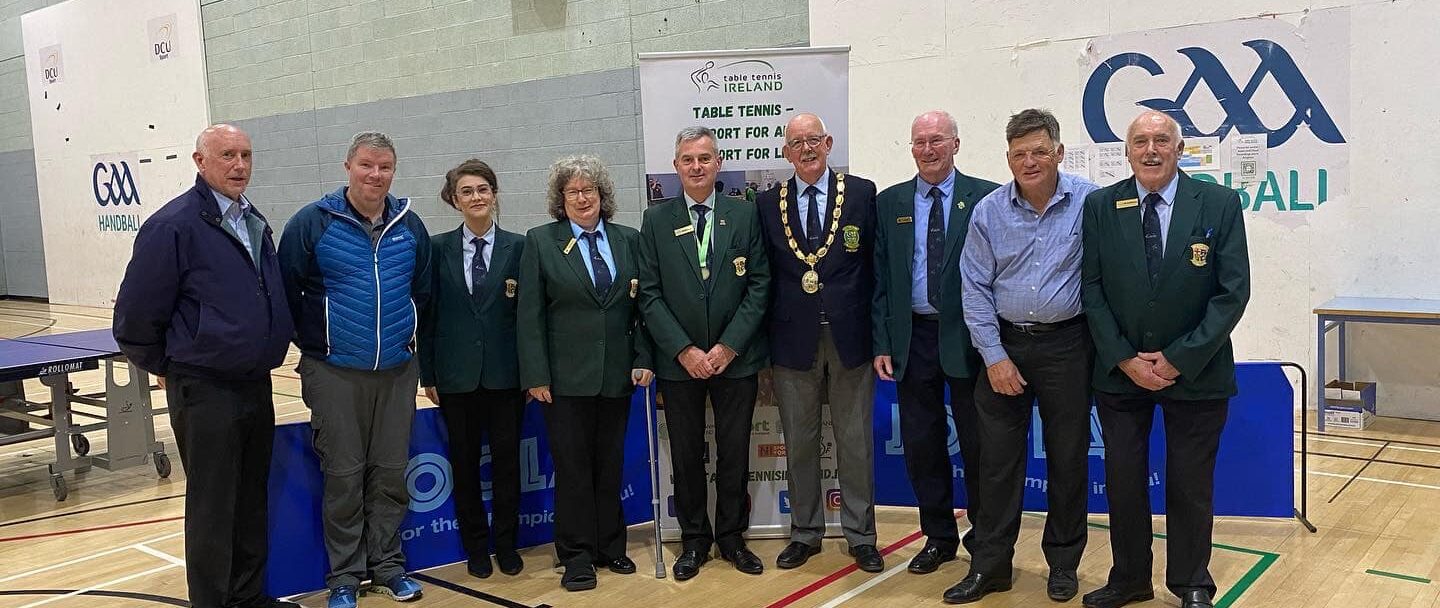 Well done to all the players on a fantastic display of table tennis. Lots of exciting and close events across the day.
The results are as follows:
U19 Girls Event
Winner: Anjali Singh
2nd Place: Emily Flynn
Semi Finalist: Niamh Mason, Grace Looney
U19 Boys Event
Winner – Tom Colvin
Runner Up – Jonathan Mooney
Semi Finalists – Max Skelton & Adam Faulkner
U19 Boys Plate
Winner: Oscar Gao
Runner-Up: Aedan McGivern
U15 Girls Event
Winner: Grace Looney
Runner Up: Rebecca Scott
Semi Finalist: Lily Parke & Naomi Humes
U15 Girls Plate Competition
Winner: Caoimhe Deane
Runner-Up: Ahna McDonnell
U15 Boys Event
Winner: Vincent Ni
Runner Up: Bruce Tan
Semi Finalist: Peadar Sheridan & Clifford Tan
U15 Boys Plate Competition
Winner: Stefan Bonchev
Runner-Up: Sam Brennan
U13 Girls Event
Winner: Eimear Hutchinson
2nd Place: Ahna McDonnell
3rd Place: Polly Smith
U13 Boys Event
Winner: Peadar Sheridan
Runner Up: Stefan Bonchev
Semi Finalist: Aaditya Singh & Clifford Tan
A great Junior Classification, thank you to all involved! A wonderful start to the new season.